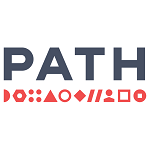 IT Support Assistant – Zambia Country Program
PATH is a global nonprofit dedicated to achieving health equity. With more than 40 years of experience forging multisector partnerships, and with expertise in science, economics, technology, advocacy, and dozens of other specialties, PATH develops and scales up innovative solutions to the world's most pressing health challenges

PATH has been working in support of the Zambia Ministry of Health since 2004. The Zambia Country Program portfolio includes projects across priority health programs such as malaria, nutrition and immunization as well as policy and advocacy with funding from USAID and Bill and Melinda Gates Foundation. With a staff compliment of over 100, the PATH Zambia office is fast growing and the second largest office in Africa.

PATH is currently recruiting for a Temporary IT Support Assistant to join the country program team in Zambia. The position holder will be part of a team whose primary responsibilities will include designing, planning, implementing, supporting, and troubleshooting PATH's global infrastructure. This position encompasses the areas of optimizing network and system availability, functionality, security, virtualization, remote access, and performance. S/he will work with the IT support officers to assist in major system installations and in diagnosing and resolving complex hardware, software and network problems. The incumbent will be reporting to the Lead Regional Systems Administrator and to be based at the Country Office in Lusaka.

Specific Duties and Responsibilities Technical Support

Provide first level support for day-day Programme ICT needs, monitor ICT Systems and troubleshooting and Management of ICT Services and Systems.
Ensure compliance with ICT policy in the Office as well as use of PATH's Standardized hardware and software.
Assist in design, administration and support of networking infrastructure, Server administration and endpoint device setup and management in consultation with the Lead Regional System Administrator (RSA).
Assist in Change management
Assist in planning and execution of upgrades as well as participate in scheduled off-hours service outages and upgrades.
Assist in documenting system operations processes and procedures including installation and testing of network upgrades, failover, and configuration.
Assist in enforcing operational network security guidelines and procedures as well as carrying out periodic IT audits under the advisory of the RSA
Perform new user orientation for PATH Systems, Software, hardware and IT Processes where applicable and refresher training for existing users when necessary.

Required Experience

At least two (2) years of progressive work experience in Information Systems Implementation and Support.
Bachelor's Degree in IT/Computer Science or Advanced diploma (3 Years college) in Information Systems, Information Technology from a recognized institution.
Experience in an international organization or in a multicultural environment, preferably with a health or development focus, is an added advantage.
Hardware and software experience—knowledgeable in preparing computer hardware and installing software, including basic network experience, experience in introducing new practices and work in mentoring and coaching others to implement the practices, experience delivering end user software and hardware training.
Willingness to Learn
Strong troubleshooting skills and proven ability to do root cause analysis
Effective problem-solving skills.
Strong communication skills.
Willingness to work in a maturing organization.
Willingness to provide off-hours support as needed.
Able to orient/assist staff on basic computing skills, i.e., troubleshooting training skills.
Must have legal authorization to work in Zambia.

PATH is dedicated to building an inclusive workforce where diversity is valued.

PATH is an equal opportunity employer. Every qualified applicant will be considered for employment. PATH does not discriminate based on race, color, religion, gender, gender identity or orientation, genetic information, age, national origin, marital status, disability status, political ideology, military or protected veteran status, or any other characteristic protected by applicable federal, state, or local law.