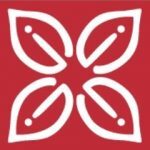 An IT Supervisor, will be responsible for the installation and daily operational support of all personal computers (PCs), associated peripherals and software, and the local area network (LAN).
What will I be doing?
An IT Supervisor, you will be responsible for performing the following tasks to the highest standards:
Installs and tests hardware and software on PCs including printers, monitors, disk drives, memory, expansion cards, application software, etc.
Responds to questions and problem calls relating to PCs and LAN. Identifies problems and conducts corrective measures
Assists departments with PC utilization
Determines new project integration and implementation of PCs. Analyzes equipment needs for installation
Conducts training on PC functionality
Recommends modifications and enhancements to PC and associated software
Maintains PC and LAN systems security
Maintains backup systems
Recommends system improvements and modifications
Carries out a reasonable request by management of which the employee is capable of performing
Provides basic instructions to end users
Provides input for overall ITG system planning and implementation
Supervises Processes: Routine level such as new user setup and IT orientation
What are we looking for?

Minimum 2 years experience in a similar capacity
Minimum of a diploma in computing or network engineering or any IT related field
What will it be like to work for Hilton?
Hilton is the leading global hospitality company, spanning the lodging sector from luxurious full-service hotels and resorts to extended-stay suites and mid-priced hotels. For nearly a century, Hilton has offered business and leisure travelers the finest in accommodations, service, amenities and value. Hilton is dedicated to continuing its tradition of providing exceptional guest experiences across its global brands. Our vision "to fill the earth with the light and warmth of hospitality" unites us as a team to create remarkable hospitality experiences around the world every day. And, our amazing Team Members are at the heart of it all!