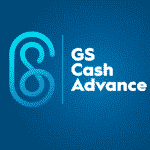 GS Cash Advance Limited has the prime aim of offering financial services to individuals that are in formal employment and are working for companies that the company has approved to be eligible in its data base. From its inception, the company has grown and continues to grow steadily with prospects of future expansion. In view of this, GS CASH Advance is hereby inviting well qualified, energetic, enthusiastic, self-motivated and focused professionals to apply for the following vacant position:
IT OFFICER 
The role holder will be based in Lusaka.
The Main Responsibilities will include:
Ensure the deployment of security patches and anti-virus software to al equipment.
Ensures WAN connectivity and maintenance (internet connection and services and devices configuration and maintenance)
Installing and configuring computer hardware, software, systems, networks, printers and scanners
Monitoring and maintaining computer systems and networks
Responding in a timely manner to service issues and requests
Providing technical support across the company( this may be in person or over the phone)
Repairing and replacing Electronic equipment as necessary
Testing new technology
Possibly training staff members on IT related matters
Minimum Qualifications:
Full Grade Twelve (12) Certificate
A minimum of a Diploma in any IT program
Minimum of one (1) year experience
Extensive knowledge of Windows Operating Systems and Windows Server Operating Systems and Unix/Linus Servers
Experience with database management systems such as MSSQL, MySQL and firebird.
Knowledge of hyper-V/VSphere and VMW will be an added advantage
Sound knowledge of Networking Protocols such as Enhanced Interior Gateway Routing Protocol (EIGRP), Open Shortest Path First(OSPF), Routing Information Protocol (RIP) AND Border Gateway Protocol (BGP) (CCNA) will be an added advantage
Conversant with programming languages (JavaScript, Web Services, C++, C –Sharp, Netframework, etc.)
Other Personnel Attributes
Self-motivated, resourceful and innovative
Must be able to work with minimum supervision
Must be assertive with very good interpersonal skills, strong level of influence and negotiating skills
Consultative, part leader and part doer
HOW TO APPLY
If you identify with our mission and you enjoy working with diverse driven teams, please write your cover letter and CV as one PDF document clearly stating why you would be best suited for the vacancy and send to [email protected].