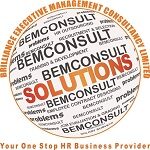 Website Brilliance Executive Management Consultancy
Description:
Job Purpose
The IT Officer – Digital Products will coordinate with the test team and administer all processes and procedures and ensure compliance to all quality goals and manage all projects. Prepare reports for all project statistics on daily basis and analyze all project metric data and provide training to all project members.
Summary of Key Responsibilities:
Maintain knowledge of all Industry Standard Quality systems and process standards and evaluate all procedures to ensure adherence to all guidelines
Prepare reports for all resource utilization and develop all project estimates and schedules and coordinate with all stakeholders and participate in various meetings.
Design all test methodologies and perform regular regression tests on all processes and design all project deliverables and manage all test environments.
Manage all communication with business partners and senior management to achieve all project objectives and perform tests on same and manage multiple functional areas.
Perform end to end tests on all processes and design all program documents and as per resource requirements and administer all test activities for all phases.
Develop all test plans and perform troubleshoot on systems and analyse all test resources to resolve issues and manage all communication with senior management to achieve all objectives
Reporting project progress to Bank and Steering Committee
Develop the test plan, test Strategy for the tasks, dependencies and participants required to mitigate the risks to system quality and obtain stakeholder support for this plan.
Assign tasks to all Testing Team members and ensure that all of them have sufficient work in the project- Ensure content and structure of all Testing documents/artefacts is documented and maintained
Keep track of the new requirements/change in requirements of the Project
Escalate the issues about project requirements (Software, Hardware, Resources) to Project / Account Manager.
Organize the status meetings and send the Status Report (Daily, Weekly etc.) to the Bank
Attend the regular client call and discuss the weekly status with the client
Track and prepare the report of testing activities like test testing results, test case coverage, required resources, defects discovered and their status, performance baselines etc.
Prepares/updates the metrics dashboard at the end of a phase or at the completion of a project
Primary Areas of Accountability:
Qualifications and Experience
BSc in Computer Science or Computer Engineering
A Masters in any of the above fields will be a plus
Must have a minimum of 5+ years in DIGITAL BANKING (Omni Channels, Business Intelligence, Payments & Digital Wallets)
Proven in-depth functional knowledge on Omni Channels (IB, MB, etc.)
Expertise/Experience in Digital Transformation program so Knowledge in Digital Banking AI (Digital Sensing, Business Intelligence, Chatbots, etc.)
Skills around the digital banking ecosystem around mobile apps, wallets, payment gateways etc.
Experience in CRM, BPM & LOS will be a value add Multi-System Knowledge and its peripherals is hugely preferred
Experience implementing platform installations, migrations, upgrades and application management is must
Excellent communication & documentation skills R&R
If you meet the minimum hiring requirements for the above position, please email your CV and Cover letter clearly stating your salary expectations to [email protected] and copy-in [email protected]

Note that, all communications will be kept in the strictest of confidence. If you do not receive communication within 21 days of the closing date of the advert, please consider your application unsuccessful.

DO NOT SEND CERTIFICATES AT THIS STAGE