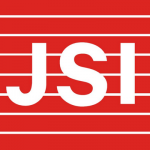 John Snow, Inc. (JSI) seeks highly qualified and accomplished public health leaders and providers for the United States Agency for International Development (USAID)/PEPFAR-funded Supporting an AIDS-Free Era (SAFE) Project in Zambia. The five-year project which is led by JSI in partnership with Abt Associates, mothers2mothers, and the Catholic Medical Mission Board, works to reduce HIV mortality, morbidity and transmission, while improving nutrition outcomes and family planning integration in three provinces: Central, Copperbelt, and North-Western. USAID/PEPFAR SAFE works with the GRZ, private sector and civil society institutions at the national, provincial, and district level to increase access to ART for HIV positive adults and children, reduce the incidence of new infections, improve Nutritional Assessment, Counseling and Services (NACS), family planning services, Cervical Cancer Screening Services and increase the capacity of local health institutions to better serve affected populations.
Position Type: Full Time
Location: Copperbelt Province, Ndola
Position: IT Officer
Job summary
IT Officer is primarily responsible for the smooth running of computer systems at the provincial office in Ndola, Copperbelt province and supported facilities. The IT Officer will operate as part of the Project's IT unit and take direction from the IT Manager/Operations Manager; ensuring users are properly supported in a timely manner, responding within agreed time limits to call-outs;
Individual tasks will vary depending on the needs of the organization will include:
installing and configuring computer hardware operating systems and applications;
monitoring and maintaining computer systems and networks;
talking staff through a series of actions, either face-to-face or over the telephone, to help set up systems or resolve issues;
troubleshooting system and network problems and diagnosing and solving hardware or software faults;
replacing computer parts as required;
providing support, including procedural documentation and relevant reports;
following diagrams and written instructions to repair a fault or set up a system;
supporting the roll-out of new software/applications;
supporting the use of SmartCare in supported Health Facilities as and when necessarily required;
setting up new users' accounts and profiles and dealing with password issues;
Conducting electrical safety checks on computer equipment.
Providing user support across JSI Safe, either in person or over the phone
Responding in a timely manner to service issues and requests.
User support 40%
Troubleshooting hardware and software 20%
Help Desk support 10%
Network monitoring and administration 30%
Education:
Minimum diploma in IT or the equivalent qualification; any of the Microsoft certification (MCSE, MCSA, MCDA; CCNA); ITIL certification.
Experience:
Minimum 2 years in similar position; able to work with minimum supervision, technically sound, understanding of the health information systems landscape; monitor and maintain the computer systems and networks of an organization; installing and configuring computer systems; diagnosing hardware and software faults and solving technical and applications problems, either over the phone or in person. Any other duties assigned to officer by supervisor from time to time.