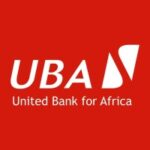 United Bank for Africa (Z) Ltd
Job objective(s)
Implement and deploy and optimize network infrastructure via internal abilities and capacity as well as 3rd party suppliers.
Duties & Responsibilities
Assist in the day-to-day activities and operations of the Enterprise Network Group to ensure full coverage network monitoring and proactive fault resolution
Management of the Enterprise Voice Network via the supply engagement and coordination a seamless, reliable and cost effective voice communications for the entire enterprise.
Setting up of Virtual Private Networks (VPNs) to third parties.
Provide field service and fast response callout ability, either using internal resource or via 3rd Party Network Providers / Operators to achieve defined and agreed Mean Time to Repair (MTTR) and TATS targets.
Plans, implements, and supports the network and computing infrastructure plan.
Ensure standards, controls and regulation are strictly complied and adhered in all operational and service delivery activities.
Manages, supports and ensures availability of LAN (Local Network) and WAN (Wide Area Network) both wired and wireless for all hours of Operation.
Create and maintain schematics, architectural and topological diagrams of the entire network (WAN & LAN) and ensure a Change Management procedure is adhered in case of design changes.
Develop and administer capacity-planning and tracking capabilities to ensure responsiveness to increases or imbalances in workload or re-distribution of configurations necessary to optimize network performance.
Deal with requests, enquiries and complaints in a timely and courteous manner and provide regular updates on the progress of any issue or fault right through to resolution.
Periodically test the chosen Disaster Recovery plan to ensure effectiveness.
Perform additional duties and responsibilities as requested by the Country Head IT
KEY PERFORMANCE INDICATORS
 Timeliness in attending to all network /application issue
Customer satisfaction index
Quality of work output
JOB REQUIREMENTS
Education
Bsc Computer Engineering, Computer Science, Electrical-Electronics Engineering
 CCNA
CCSP/CCNP
Candidates must have a minimum of 5 credits on their Grade 12 results with Mathematics and English included.
Experience
Above 4 years' relevant experience
KEY COMPETENCY REQUIREMENTS
Knowledge
VPN, MPLS, E1 & Broadband Radio Technologies
Router & Network Switch – Configuration and Trouble Shooting
Backup power including UPS and Inverters
MS Office Suite including MS Project & Visio
Digital Subscriber Line, ISDN, Basic Rate Interface.
Transmission and Routing Protocols
Voice Switching, Voice over IP and GSM/GPRS Technologies.
OSI Stack Level 1,2,3, 4 & 5 Knowledge
Skill/Competencies
Network Design and Optimization Skills
Analytical Skills
Good Customer Relations Skills
Leadership Skills
Close Attention to Detail.
Communication Skills
Interpersonal Skills
Reporting Relationships
Administrative and Functionally reports to: Country Head IT Support
To Apply:
Qualified candidates meeting the above requirements must send a copy of their CV, a cover letter, and academic qualifications in a single document to [email protected] before 3rd  May 2022.