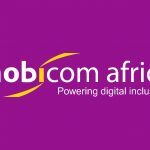 Website Mobicom Africa Limited
Mobicom Africa Limited a fast-growing company seeks a personable, experienced and highly motivated IT Manager to manage the IT Department in day-to-day administrative tasks and activities.
If you already have a career in IT and looking for an opportunity to exercise and grow your skills, this is the position for you.
IT Manager Job Duties and Responsibilities
Lead large IT projects, including the design and deployment of new IT systems and services
Meet with prospective clients to determine requirements
Engage with clients to define the scope of the project
Plan timeline and resources needed for project
Travel to client sites
Responsible for network management, software development and database administration
Define software, hardware and network requirements
Identify and resolve project issues
Prepare project status reports
Monitor performance of information technology systems to determine cost and productivity levels, and to make recommendations for improving the IT infrastructure
Help define IT infrastructure strategy, architecture, and processes
Analyze business requirements by partnering with key stakeholders across the organization to develop solutions for IT needs
Assess vendors and develop test strategies for new hardware and software
Troubleshoot hardware and software issues related to internal IT
Supervising all Mobicom data systems and networks
Develop and implement procedures for effective data management
Oversee and manage staff members in the daily use of data system.
Regularly monitor and evaluate information and data systems that could affect analytical results.
Asses system performance and make recommendations for software, hardware and data storage improvements.
Continually develop data management strategies
Assist with recognizing and upholding digital security systems to protect delicate information.
Ensure all KPIs are met by the data & IT team.
Requirements
Information Technology, Computer Science, Information Systems, or similar field
Proven working experience as an IT Manager or relevant experience
Expertise in data centre management and data governance
Excellent working knowledge of technical management, information analysis and of computer hardware/software systems, security, network and systems administration, databases and data storage systems, and phone systems
Hands-on experience with computer networks, network administration and network installation
Strong critical thinking and decision-making skills
Excellent project management skills and strong ability to prioritize
Firm grasp on IT infrastructure and operations best practices
Ability to manage personnel
Qualifications
Twelve Full Certificate
University Degree in Information Technology, Computer Science, Information Systems, or similar field
Minimum of 8 Years Working Experience
Interested applicants should send their Curriculum Vitae and Credentials to [email protected]
Deadline is 13th February, 2021