Full Time
Applications have closed.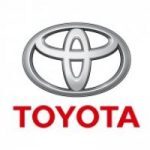 We are inviting applications from any qualified Zambian citizen to take up the position of Information Technology Manager for the Leading Automotive Company in Zambia. This is a Senior Leadership position that requires leadership skills and hands on experience.
The Person: We are ONLY interested in persons who meet the criteria below. –
Strong Leadership Skills
Knowledge of information technology systems
Strong Administrative Skills
Quality and results oriented
A team player with good interpersonal skills
Degree in an IT or Any Computer related course
Professional Qualifications in CISCO, IT Service Delivery and support, Microsoft, and other IT related professional qualifications
Microsoft Certified
Fortinet Certified
Corbit Certified
ICTAZ License
Minimum of Five years' experience in managing IT Department Analytical and Crisis Management skills
Knowledge of SAP is an added advantage
Project Management Skills
KEY RESPONSIBILITIES:
Reporting to the Director – Investments and Financial Operations, the incumbent will oversee an effective management of the Information Technology Department across the Group. The key responsibilities for the job holder among many others are as follows:
Responsible for the leadership of the IT department
Implement the Group IT policies with shareholder guidelines
Planning, developing, and implementing the IT budget, obtaining competitive prices from suppliers, where appropriate, to ensure cost effectiveness
Formulating IT Policies and guidelines across the Group
Produce management reports within the business system as required
Maintain all service level agreements and licensing requirements
Undertaking IT projects (initiate, implement and review)
Evaluating user needs and systems functionality and ensuring that IT facilities meet the needs of the business
Conducting user compliance checks and system audit as stipulated in the Group IT Policies and Procedures guide document.
Maintaining and ensuring Network reliability and availability in liaison with ISPs, Regional Office, and other support partners.
Coordination of Regional and Local information sharing
Being the principal Change agent in the Department and being a role model in exhibiting Company Values
If you have the above-mentioned competencies / qualifications, please submit your application and qualifications together with a comprehensive CV of your career so far, to the address below. Please note that only applicants who meet the above requirements will be contacted for interviews.
Closing date for receiving applications is Wednesday, 22 June 2022
The Group Human Resources Manager
Toyota Zambia Limited
Box 33438
Lusaka
or email [email protected]