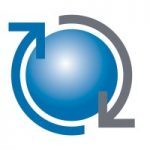 Website AB Bank Zambia Limited
AB Bank Zambia is the market leader in providing financial services to Zambian micro, small and medium enterprises. AB Bank is a member of the Access Holding network, headquartered in Berlin, Germany. We are a digital champion in the financial industry through our own mobile wallet – eTumba. We are looking for a seasoned IT INFRASTRUCTURE SUPPORT OFFICER to drive the operation, maintenance and support of the banks hardware and software systems. Our objective is to reach 1.5 million active customers by 2023 and be the digital bank of choice for the low- and middle- income Zambians in both urban and rural areas.
If you are looking for an opportunity to work in an international environment with a modern technology stack and a vibrant team, then this job is for you!
In this position you will:
Install, modify, and make repairs to computer hardware and software systems and provide technical assistance to end users in operation of hardware and software
Maintain current inventory records of computer hardware, related components, and their status.
Make site visits to branches or other locations to provide computer support
Constantly support other departments in any projects or procedures to benefit the smooth and cost-effective running of the Bank
Your minimum Qualifications and Competencies should be:
A minimum of 3 years' full-time experience in a similar position
Solid Knowledge of computer hardware and software (desktops, laptops, tablets, printers), communication hardware and software, Access control systems, CCTV systems
Knowledge of computer networking, performance monitoring, asset management, ticketing/service desk systems.
Ability to install, maintain, modify, and upgrade server, software & Hardware i.e., OS, firewalls, antivirus.
Exceptional analytical, verbal- and written- communication skills
You are a team player, capable of conveying clear strategies and inspiring others
You work well under pressure and have excellent conflict resolution skills