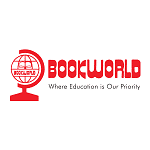 We are currently hiring for the position of INFORMATION TECHNOLOGY ASSISTANT MANAGER.
Interested applicant must have the below requirements to qualify:
Proven working experience as an IT senior staff member or relevant experience, minimum of 2 years
Excellent knowledge of technical management, information analysis and computer hardware/software systems
Expertise in data centre management and data governance
Hands-on experience with computer networks, network administration and network installation
Must have worked in POS or ERP. Those with experience in Sage ERP are further welcome.
Degree or similar level in IT/ Computer Science
Should be mature-minded, honest, trustworthy and show integrity towards the job.
Should have leadership qualities and be able to monitor as well as supervise subordinates.
2 reference letters from previous employment to be attached with the application
Please email your C.V and Cover Letter with other relevant documentation to the following email address: [email protected]
Applicants that do not meet the above requirements will not be considered.
The application deadline is Friday 17th September 2021.
Find Zambia Jobs – The best job board for Jobs in Zambia