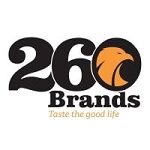 260 Brands (Seba Foods Zambia Ltd.)
Job purpose
Reporting to the Systems Administrator, the IT Assistant will be responsible for the upkeep, configuration, and reliable operation of our computer systems, ERP, SFA, servers, and data security systems.
Key responsibilities
Provide technical support to end-users, resolving hardware and software issues promptly.
Support IT equipment lifecycle tasks including deploy, upgrade, repair, recommission, replace & recycling, including laptops, desktops & mobile devices
Conduct routine maintenance on shared IT services like AV equipment, printers and shared workstations
Collaborate with the IT team to ensure network infrastructure is secure and efficient.
Troubleshoot and resolve issues related to local and cloud-based applications.
Assist in managing and maintaining IT inventory and documentation.
Conduct user training sessions to enhance digital literacy.
Monitor and respond to IT helpdesk tickets in a timely manner.
Compile monthly reports related to IT operations
Stay updated on industry trends and advancements to recommend innovative solutions.
CCTV monitoring and trouble shooting.
Solving Problems and Getting Results
Accept responsibility for resolving a problem to its final conclusion, and developing preventive measure plans
Assist in the achievement and the on-going improvement of business results
Do not accept and deal with poor performance and drive processes to achieve business goals
Strive to achieve agreed deadlines and standards, especially when the going gets tough or the anticipated situation changes
Apply a systematic problem-solving approach to identify causes, explore alternatives and recommend the best course of action to resolve the problem now and into the future
Interpersonal skills
The ideal candidate must be able to:
Speak English clearly and confidently i.e. must be articulate;
Listen actively to fully understand the other person's view or perspective;
Tailor feedback to the specific needs and communication styles of others;
Prepare effective presentations and where required, concisely present/communicate a    complete and accurate picture of the current situation or of the company's products and services;
Develop and maintain two-way communication with a variety of people at different    levels both within and outside the organisation;
Suggest proposals to address vital concerns and important business issues; and
Build a network of relevant role-players both within and outside the organization.
Key Qualifications & Requirements
Bachelor's degree in Information Technology, Computer Science, or related field.
Proven experience as an IT Assistant or in a similar role.
Proficient in troubleshooting hardware and software issues.
Knowledge of network protocols, security, and infrastructure.
Familiarity with Windows and MacOS operating systems.
Strong communication and interpersonal skills.
Ability to work independently and collaboratively in a team.
Certifications such as CompTIA A+, Microsoft Certified IT Professional (MCITP), or equivalent is a plus.
Work experience with SAP Business one is a plus.