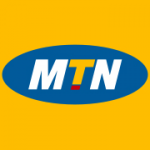 MTN Zambia
IP MPLS Core & Security Planning Manager
Responsibilities
Leads, plans and coordinates IP Core Datacom and IP MPLS security for MTN Zambia and ensures performance improvement
and optimization of IP Core MPLS network
Provides important information to other departments related to rollout and quality
Leads the area and provides necessary tools to improve IP/MPLS Core Network quality
Ensure reliable and accurate statistics collection/storage and delivery
Leads/coordinates, technical specific, application development within the area
Ensures correct dimensioning of IP Core Network
Forecasting (capacity and Technologies)
Specifies standards and installation practices for IP core & IP Security;
Designs IP Security architecture or solution in line with Business needs
Provide IP/MPLS security road map to align with global technology evolution
Ensures the definition of IP MPLS Security processes and standards in line with best practices and Group Framework Security
standards
Ensures the definition of global IP security strategy in line with overall business strategy
Identifies the best IP Security equipment to align to IP Security strategy
Works with Solution Architect to provide security solution to EBU's customers
Ensures security compliancy of all Datacom deployment.
Candidate Requirements
University degree in computer engineering or related field
Qualification in Computer and Telecommunication Engineering
Cisco CCNP service provider, Cisco CCNA service provider, Cisco CCNA security
Capacity planning
3-4 years of relevant information technology experience in a large inter-networked environment
Exceptional understanding of identity management solutions
Strong knowledge on routing protocols including BGP4, OSPF, ISIS, etc.
Expert level knowledge of security application with routing protocols including BGP4, OSPF, ISIS, etc., is highly desired
Ability to effectively use diagnostic tools is required
Technical knowledge of multi-level security networks and cross-domain solutions
2-3 years minimum experience in the solutions design of core and edge related IP/wireless environments to include skills in MPLS, BGP, OSPF.
Ability to work under intense pressure
Strong ethics
Women are strongly encouraged to apply
Please indicate the job title in the subject of your e-mail and use your full name and the job title you are applying for as the filename of your application. Application should consist of your letter and CV only, in a single document. Hand delivered or posted applications will not be accepted.
Note: that only shortlisted candidates will be contacted.