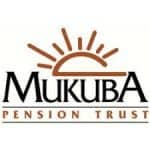 Mukuba Pension Trust hereby invites applications from suitably qualified candidates to fill the following vacancy:
INVESTMENT ANALYST
Job Purpose
To design and apply sound and professional appraisal standards and techniques within the Investment Policy guidelines in order to maximize returns for the Trust.
Key Responsibilities
To prepare short and long-term investment proposals for presentation to the Board by the Finance Manager.
Analyse the political and economic environments as it impacts on the investments and the expected investments decisions with a view to giving an informed decision on where the fund should be invested or divested.
Appraises the Trust's investment policy and recommends modifications and revisions whenever appropriate to ensure that the policy always remains congruent with current economic trends.
Monitors and reviews the performance of investment assets through inter alia regular financial statements and other reports.
Appraise investment opportunities with a view to rendering an opinion to the Finance Manager on whether Trust can invest or not in a particular asset.
Conduct online research on LUSE to monitor the performance of the stock market and its impact on the Trust business
Carries out market surveys to explore business opportunities in the pension industry. Undertakes business appraisals and evaluations to determine potential returns from such business prospects
Conducts financial analysis of organizations where the Trust has shares to determine their economic viability and makes appropriate recommendations to management.
Prepares investment reports for management on a monthly and quarterly basis
Perform financial due diligence and analysis on prospective projects and recommend an investment decision.
Qualifications and Experience
Full grade 12 Certificate
A Bachelor's Degree in Finance, Business, Accounting, Statistics, Economics or a Professional Accounting qualification from a reputable university.
An investment related certification will be an added advantage
Not less than three (3) years of experience in an investment related role
Personal Attributes
The candidate should possess, among others, high interpersonal skills, maturity, should be innovative, should have problem solving skills, should be able to work with minimal supervision, should possess high confidentiality, integrity, and reliability.
Interested candidates meeting the above qualifications must send their curriculum vitae and copies of relevant academic and professional qualifications including current contact mobile/telephone numbers and three (03) traceable references (with referees email addresses) to the address below or email to: [email protected] by March 11, 2022.
NOTE:  ONLY SHORTLISTED CANDIDATES WILL BE CONTANCTED.
The Chief Executive Officer
Mukuba Pension Trust
P.O. Box 23570
KITWE