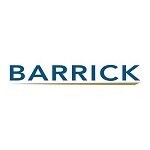 Lumwana Mining Company Limited (LMC)
Position: Investigator
Lumwana Mine, Kalumbila, Zambia.
Reporting to: Senior Investigator
Lumwana Mining Company Limited (LMC), a copper mining company owned by Barrick Gold Corporation is situated in the North Western region of Zambia, some 300 km west of the Zambian Copperbelt and 95 km south west of the provincial capital of Solwezi. The mine is a multi-pit, multi staged operation mining approximately 100MT of ore and waste per annum and producing copper concentrates containing an average of 120,000 tonnes of copper metal per year over a twenty (20) year mine life, making Lumwana the largest single open cut copper mine in Africa. The Company is now looking for highly committed and qualified individuals to be considered for the position of Investigator X 1
Role Summary
Reporting to the Senior Investigator you will be responsible to assist the LMC Security Department to record and investigate company related activities where breaches of Company Procedures and Code of Conduct are suspected. Your duties will include but are not limited to the following:
Responsibilities
Ensure positive and effective implementation of Barrick Security policies and procedures inclusive of the company's commitment to the Voluntary Principles on Security and Human Rights.
Ensure compliance with overarching statutory requirements and adherence to international norms
Investigation of incidents and occurrences as directed by the companies Investigation Superintendent, Investigations Coordinator or Security Manager.
Preparation and presentation of investigations and enquiries to management.
Attending to scenes of breaches of company procedure and code of conduct.
Preparation and presentation of dockets and enquiry files for the Zambian Police Service as directed by the Investigation Manager, Investigations Coordinator or Security Manager.
Preparation and presentation of enquiry files to the Barrick Legal Department.
Call handling and initial response to reports of breaches of the company procedures or code of conduct.
Attendance to crime scenes relevant to the company's business in Zambia
Experience & Qualifications
Qualification in Zambian Police Service with a Criminal Investigation bias or Zambian Defence Force with a Military Police investigation.
Must have a Minimum of two years' experience in the Zambia Police or Zambian Defence Force Service.
Must be Computer literate.  
Applicants may be subjected to any of the following: a Security and / or Police Clearance Check; a Competence Assessment, Qualifications, Credit and Reference Checks.'Be Aware of Fraudsters'
Lumwana Mine does not solicit for payment of any funds towards the recruitment process.
Zambian Nationals who meet requirements for this position and are resident in Zambia are strongly encouraged to apply.