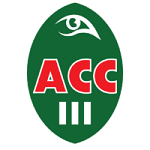 Anti-Corruption Commission
THE ANTI- CORRUPTION COMMISSION WHOSE MISSION IS TO EFFECTIVELY PREVENT AND COMBAT CORRUPTION IN ORDER TO PROMOTE INTEGRITY, TRANSPARENCY AND ACCOUNTABILITY FOR SUSTANABLE DEVELOPMENT IN ZAMBIA INVITES APPLICATIONS FROM SUITABLY QUALIFIED CANDIDATES FOR THE FOLLOWING POSITION:
1. Investigations Officer – Information Technology (1 Position)
(a) Overall Responsibility
To provide a dedicated specialist investigatory service of digital recovery to the Commission, administer Investigations software applications and to provide technical support on various investigations tools.
(b) Qualifications
Full grade twelve (12) Certificate;
Bachelor of Science Degree in Computer Science or equivalent;
Knowledge of server and client operating systems;
Knowledge of file system implementations;
Knowledge of incident response and handling methodologies;
Good presentation, communication and report writing skills;
2 years post qualification experience;
Must be a member of Information and Communications Technology Association of Zambia (ICTAZ);
Applicants must be aged between 25 and 35 year old.
Applicants meeting the above requirements should submit their application letters with copies of Educational and Professional Certificates, Detailed Curriculum Vitae including three [3] Traceable Referees, copy of NRC and daytime contact telephone numbers to the following not later than 11th January, 2022:
The Director General
Anti- Corruption Commission
P.O Box 50486
LUSAKA
ONLY SHORTLISTED CANDIDATES WILL BE CONTACTED
"A Corruption – Free Zambia begins with me"