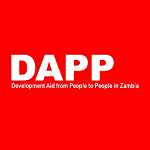 DAPP Zambia is a non- governmental organisation that has in the last 20 years, been actively involved in long term development projects in Zambia. DAPP in Zambia is working in various thematic areas namely Education, Community Development, Agriculture and Rural Development, Health including the fight against HIV and AIDS.
DAPP is now seeking a qualified, highly motivated and competent individual to take up the position of the Inventory Control Manager, for its Clothes and Shoes (C&S) Project.
The C&S Project is the income generating arm of DAPP which raises funds by selling secondhand clothes and shoes. The project receives secondhand clothes and shoes in containers from Europe and distributes them through its 2 warehouses to its 37 Fundraising Retail shops across 9 provinces. The Fundraising project employs over 400 staff.
The position is tenable on the Copperbelt with base in/nearby Ndola.
1. Job Summary
The Inventory Control Manager is in charge of the Copperbelt/Northern Region to ensure that the C&S Management has accurate information related to stock, cash, values at hand and adherence to systems and standards in shops and warehouses at all times.
2. Duties and Essential Job Functions
Conduct weekly stock counts in shops/warehouses.
Raise inventory variance reports for cases where there are variances between the theoretical balance (Inventory Report and Week Status balances) and the physical stock on hand.
Conduct random cashier spot checks and report to the line manager of any variance found during the cash count and the inventory count.
Reconcile petty cash and cashier float.
Prepare and submit inspection audit report of findings of each visit made.
Checking that the goods received in all shops tally with deliveries from the warehouses to ascertain all deliveries from the warehouse were received.
Check the shops stock report and confirm by physically counting that quantities tally with the records.
Ensure that FIFO stock management system is used.
Maintain records of all reports related to the visits made.
Raise weekly stock valuation reports and calculate how long it would take to turn around the stock in the shops.
Analyse stock variances and report to the management of variances that are more than 0.25% of a shop's monthly turnover
3. Qualifications and preferred qualities
Diploma or better in inventory control, stock management, retail shop operating and control systems or related field; or equivalent/comparable work experience in the area of duty
Experience with the 2-week cycle system, controls and standards used to run retail shops will be a plus
Knowledge in legal and economic framework for conducting commercial activities and international trade
Good knowledge of inventory management, with working experience in stock control.
Two (2) years' experiences in retail business
Good computer and communication skills
Fluency in English and public official languages
High level of self-motivation, precision, and commitment to results.
4. Application Method
Application letters with detailed CV inclusive of a minimum 3 professional referees must be received by 5th October, 2021. The cover letter and CV must be one document, and the applicant's name must be the title of the file (document).
Do not attach certificates and other documentation at this stage.
Indicate the job title as the subject of your email.
Please submit your applications by email only to: 

[email protected]

, with copy to [email protected].
Only shortlisted candidates will be contacted.