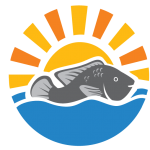 Yalelo is seeking a highly analytical, meticulous, and hands-on individual to work as an Inventory Accountant. The Inventory Stock Accountant is responsible for ensuring proper management of company's inventory/ stock items, maintaining and updating the stock records, conducting physical stock counts, performing regular stock reconciliations and overall monitoring of stock transactions.
This position is open to Zambians Only.

The role is primarily based in Lusaka with occasional travel as and when required. The best-suited individual must be an A-player, highly motivated, energetic, hard-working with a passion for excellence.
Responsibilities Include;
Maintaining accurate stock listings
Facilitating and participating in monthly and annual stock counts
Performing monthly stock reconciliations of physical counts against system for all categories of inventory and highlight variances to the management
Assisting in developing and implementing inventory policies and procedures
Reporting shortfalls and surplus inventory, weekly and monthly for replenishment
Ensuring that goods received by warehouse/stores are matched with the actual invoices from the suppliers
Reconciling stock deliveries with purchase orders and or agreed contract terms, and raise non-conformity reports where applicable
Ensuring that finished goods dispatched to the customers are matched with the actual invoices issued to the customers
Coordinating with warehouse team to implement and ensure a control system to reduce damage, breakage and inventory obsolescence
Supporting accurate and timely financial reporting through ensuring all stock data is updated correctly
Managing the monthly financial close process for all categories of stock
Ensuring proper records and classification in terms of cost and quantity of all inventory items; Finished Goods, raw materials, spare parts and other consumables
Ensuring stock ledger entries are properly coded and classified;
Carrying out spot checks on stock balances in the Stores warehouse as against the system records to capture any anomalies; and
Assisting the Finance in other relevant tasks as assigned
The Essentials:
Bachelor degree in Accounting / ACCA/ CIMA
Must be a member of ZICA
At least three years accounting experience
Experience in a Manufacturing Environment is an added advantage.
Specific experience in stock accounting and management is mandatory.
Experience in stores operations/ management.
Computer literate with hands on experience in use of SAGE accounting software.
Good understanding of stock-related operational and control requirements;
Solid analytical and problem solving skills;
Team player with good communication skills;
Ability to work with minimal supervision;
Person of high integrity and self-discipline
Proficiency in Microsoft Office ( Excel is a Must-Have)
Flexible and able to adapt to changing requirements and priorities
Detail orientated and able to work under pressure
This is a full-time position and the successful candidate must be available to work weekdays and weekends.
If you are the one, Yalelo wants to hear from you today!!!