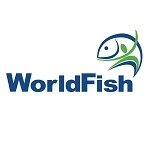 Position: Internship
Location: Kitwe and Lusaka, Zambia
Application Deadline: 23 April 2021
Type of contract: 3 months
Language(s) required: English (excellent written and verbal skills)
About the Organisation
WorldFish is an international, non-for-profit research organization that works to reduce hunger, malnutrition and poverty by improving fisheries and aquaculture. With a 45-years track record of leading-edge science, WorldFish generates research evidence and innovations to inform sustainable practices and inclusive policies that enable better livelihoods and healthier diets for millions of poor people, particularly women, who depend on fish for food, nutrition and income. WorldFish is a member of CGIAR, the world's largest global partnership on agriculture research and innovation for a food secure future. Headquartered in Penang, Malaysia and with regional offices across Africa, Asia and the Pacific, WorldFish leads the cross-disciplinary CGIAR Research Program (CRP) on Fish Agri-Food Systems (FISH).
ABOUT THE POSITION
WorldFish provides a dynamic, multicultural work environment that reflects our values of gender equality, teamwork and respect for diversity. Part of WorldFish's mission is to encourage innovation and research by giving students around the world the opportunity to work side-by-side experts to help achieving development goals such as: reducing poverty, eradicating hunger and improving nutrition through sustainable solutions in aquaculture, fisheries and agri-food systems.
WorldFish would like to invite two interns to be based in Mwekera, Kitwe and Lusaka . Under the overall guidance and direct supervision of the WorldFish Scientist. The intern will provide assistance in carrying out manuscript development, literature reviews, data collection and cleaning, analysis and report writing under the Zambia Aquaculture Enterprise Development Project-Genetic Improvement Program. The intern may also be required to participate in related field activities as well as other administrative tasks. Through this experience, the Intern will learn about the genetic improvement program in aspects of hands on management, data collection, data integrity and archiving large data sets and overall scientific quality research implementation and writing publishable papers.
Main roles and responsibilities
Collect and collate large data sets generated through surveys and fish samples genotyping.
Carry out data cleaning activities and associated data archiving as guided by the project leader and breeding platform manager.
Participate in literature reviews on various fish genetics and breeding themes in relation to research and development of strategies required by the ZAEDP project.
Participate in fish sampling for project experiments currently being implemented at NRDC in Lusaka.
Carry out statistical data analysis using R packages as well as windows interface packages such as STATA and SPSS.
Participate in hands on fish breeding activities in Mwekera including broodfish handling, larval and fry nursing, water quality management and associated record keeping.
Participating in synthesis and analysis of research data.
Participate in production of reports and scientific manuscripts.
Assisting in administrative tasks and other duties as determined by the Project Leader and Fish Breeding and Research Platform Manager during the course of the internship.
Participate in sample curation and archiving fin clips.
Perform other related duties relevant to the role as may be assigned by the Project Leader.
and
Requirements
This internship opportunity is open for individuals with the following skills and qualifications:
Master of Science in Aquaculture or related program.
Ability to think critically and analytically, set priorities, meet deadlines, overcome challenges and make timely decisions.
Strong research methods and prolific writing skills.
Understanding of quantitative methods and familiarity with statistical data analysis in R packages as well as windows interface packages such as stata and SPSS.
Ability to draft research concepts, reports and publications Proficient in English language both verbal and written.
Knowledge in Microsoft Office applications such as Word, Excel, PowerPoint, GIS, ODK, Stata etc.
Ability to research, plan, implement technical program related to work area.
Ability to work with minimum supervision.
Benefits
This position is an excellent opportunity to gain information and experience with an international research organization.
The intern will also get the chance to interact and collaborate with researchers.
A monthly stipend will be paid every month.
Location and Duration
There are two (2) opening for this internship opportunity and the successfully candidates will be based at Mwekera in Kitwe and Lusaka, Zambia. The successful candidates should be available to commence the internship as soon as possible for a duration of 3 months. This position is open to national applicants.
How to Apply
Interested applicants are invited to submit the following information online by 23 April 2021:
A cover letter stating why you are interested in and well-suited to the position. Your cover letter should also demonstrate what you hope to gain from this internship.
A current curriculum vitae.
Names and contacts (telephone and e-mail addresses) of three professional referees who are familiar with your qualifications and experience. Your nominated referees ideally should have persons from each of the following category: direct supervisor and/or internal peer.
Screening will start immediately and will continue until the position is filled. Only shortlisted candidates will be contacted.
Our Gender, Diversity and Inclusion Commitment
WorldFish has seven offices across Asia, Africa and the Pacific, with more than 400 staff and 27 nationalities who contribute to a dynamic multicultural work environment.
WorldFish is committed to promoting a work environment where diversity and inclusion is valued and we seek to have gender balance in the organization. We aim to also seek balance across other diversity dimensions.
People in WorldFish are treated equally irrespective of gender, ethnicity/race, national or social origin, disability, religion, political affiliation, age, family size, marital status or any other form of personal identity.
We are an equal opportunities employer and strongly encourage qualified women and men from developing nations to apply.