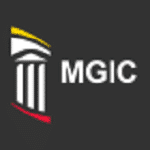 Maryland Global Initiative Corporation - ZAMPHIA Survey
Since the 1970's, the University of Maryland, Baltimore has been engaged in critical global health initiatives around the world. In September 2009, the Maryland Global Initiatives Corporation (MGIC) was formed as a nonprofit affiliate of the University of Maryland, Baltimore (UMB) to help support the implementation of UMB international programs. UMB, through MGIC, currently has offices in Botswana, Kenya, Malawi, Mozambique, Nigeria, Rwanda, Tanzania, and Zambia. MGIC's administrative operations support the research and clinical programs of the School of Medicine, Institute of Human Virology (IHV) and Center for International Health, Education & Biosecurity (Ciheb), and other UMB entities.
Maryland Global Initiatives Corporation (MGIC) Baltimore, USA, with funding from the Centers for Disease Control and Prevention (CDC), is implementing the Zambia Population-based HIV Impact Assessment (ZAMPHIA) project. This is a nationwide survey aimed to assess the prevalence and incidence of the Human Immunodeficiency Virus (HIV) infection in the Zambian population, assessing the coverage and impact of HIV services at the population level, and characterizing HIV-related risk behaviors using a nationally representative sample of adults aged 15 years and older.
POSITION DESCRIPTION
This position will primarily work as part of the ZAMPHIA Field Team and provide Support to the technical lead in each of the four operating Field Work Areas, based at each of the four satellite Labs operating at any given time.
The position is an internship. The position will report to the respective technical lead.
Applicants must be authorized to live and work in Zambia.