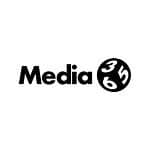 Website Media 365 Limited
Interns (x3)
Contract type: 6 month paid internship (with possibility of full-time job at the end of the internship)
Level: Entry
Media 365:  Ideas that Inform, Educate and Inspire
Who are we?
Media 365 is a 100% female owned, award-winning consultancy agency. Based in Lusaka, Zambia, we work with local and global clients in the public, private and non-profit sectors since 2008. We design and implement projects and campaigns using a design process that creates impact.
We are seeking a curious, attentive, and organised individual who is passionate about social issues, research, communications, content development and interested in developing hard skills in project assistance. The Intern will provide support in the delivery of multi-stakeholder projects. If you are a young school leaver or graduate, with a passion for learning, hard work and a "can-do" attitude, we would love to hear from you!
What will you do?
The Media 365 Internship Programme seeks to train and develop curious and passionate school-leavers and graduates with none to limited work experience who are keen to get involved across all the business units and on multiple projects. During the internship, you will provide administrative, project, production, and creative support for projects at Media 365, enabling you to have a rounded experience. Work will consist of a wide range of administrative, logistical, and project tasks to ensure project efficiency and effectiveness. The internship will involve routine and non-routine tasks related to areas such as research, content planning and development, social media management, input on communication strategies and event organising.
Organisational environment
Working closely with all members of the team, expect this to be full on training programme that is results oriented. You will be required to switch between various business units and contribute to all projects.
Skills, competencies, qualifications, experience, and personal attributes
Required
Minimum of Grade 12 or equivalent
Excellent oral and written skills
Excellent computer skills, particularly in Microsoft Word, Excel and PowerPoint
Strong record of extra-curricular activities
Good oral and written English
 Can grasp concepts and new information easily
Desirable
Diploma, degree or equivalent in communications, marketing, or journalism
Fluency in at least one local language
Personal attributes
Disciplined, resourceful and analytical
Articulate, motivated, and growth-oriented
Highly organized and ability to multi-task whilst maintaining clear and proactive flow of communication and ownership of tasks.
Strong interpersonal skills and the ability to interact with diverse colleagues and external audiences.
Ability to work under pressure and tight deadlines
A willingness and flexibility to do "whatever it takes" for "whoever needs it"
Excellent "customer service" and pleasant personality
To apply please complete the application form by using this link  demonstrating your suitability for the internship by Friday 16th July, 2021
Please note only applications sent via the application form will be reviewed. CVs and cover letters are not accepted. Interviews will be conducted between 26th July to August 6th. Please note only shortlisted candidates will be notified. For any queries please contact [email protected].
Find Zambia Jobs – The best job board for Jobs in Zambia