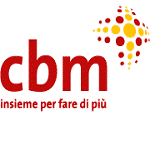 Website Christian Blind Mission (CBM)
Christian Blind Mission is an international Christian development organisation, committed to improving the quality of life of persons with disabilities in the poorest countries of the world.
Christian Blind Mission is looking for 2 interns to provide support to the Zambia country office in M&E, communications and general administration for not more than 6 months. This is an exciting opportunity for recent graduates who wish to acquire the practical experience for their professional and career development, develop their human relations skills in an inclusive development organisation.
Name of organisation: Christian Blind Mission (CBM)
Position: Intern
Location: Lusaka (Zambia)
Qualification/Requirements:
Be a university graduate in social sciences with a relevant qualification. Graduated not more than 3 years ago.
Have the right to reside and work in Zambia for the full duration of the Internship
Be between the ages of 20 and 30 years of age
Required experience: Nil
Remuneration: A stipend will be provided
Application deadline: 15th April 2022
Responsibilities:
Programme management
Supports Zambia country office with various program activities.
Supports project development processes
Supports the implementation of the Childhood Blindness Prevention Project.
Schedules and plans for program meetings, conference calls and events
Writes routine reports and correspondence, and assists with the development of project/program materials
Liaises and communicates with project consultants and implementation partners, providing programmatic, logistical and administrative support, as directed
Prepares activity budgets, terms of reference and travel requests
Follows-up on Programme submissions and document submission movement
Any other duties as may be assigned by the country Director.
Monitoring and Evaluation
Files all program, administration and finance documents, ensuring security of documents and maintains a good filing system (both paper and electronic).
Supports management of data collection processes
Supports program reporting to all relevant stakeholders
Collects, enters and consolidates data submitted by resource partners and maintain databases
Monitors project outputs tracks progress towards indicators and
Identifies and capture case studies and stories from the field.
Supports field visits to monitor program implementation as well as assist teams with monitoring, evaluation, reporting and information management.
Communications
Documents success stories, lessons learnt and best practices
Prepares meeting or workshop minutes and reports
Drafts of high quality communication for internal and external communications
Supports other activities under country office annual operation plan.
Assists in coordinating knowledge sharing sessions, as required, in terms of preparing learning materials, presentation slides etc.
Supports the development of IEC materials and other project information and awareness activities
Administration
Provides administrative, and logistical support for projects, initiatives, and programs at country Office.
Supports organization of meetings and events.
Prepares and submits purchase requests for relevant activities after discussion with the program and finance team members;
Supports in preparation of travel requests and prepares expense reports where necessary
Perform other duties as assigned.
Application Procedure:
Applicants must send soft copy applications (CV and Cover Letter) to [email protected]
Those fulfilling the requirements stated in the advert, will be considered. CBM encourages persons with disabilities to apply for this position.
An official letter from their University or College will be taken as added advantage.  This letter must be on the institution's official letterhead.
State clearly and precisely on the application subject, the specific internship for which they are applying. Application should indicate the skills and experience they expect to gain or develop during the period of Internship and the contributions they will make to the work of the CBM.