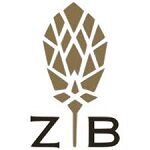 Company Description
Our Dream is to bring people together for a better world. Beer, the original social network, has been bringing people together for thousands of years. We are committed to building great brands that stand the test of time and to brewing the best beers using the finest natural ingredients. Our diverse portfolio of well over 400 beer brands includes global brands Budweiser, Corona and Stella Artois; multi-country brands Beck's, Castle, Castle Lite, Hoegaarden, and Leffe; and local champions such as Aguila, Bud Light, Jupiler, Klinskoye, Modelo Especial, Quilmes, Skol, and Victoria.
Our brewing heritage dates back more than 600 years, spanning continents and generations. From our European roots at the Den Hoorn brewery in Leuven, Belgium. To the pioneering spirit of the Anheuser & Co brewery in St. Louis, US. To the creation of the Castle Brewery in South Africa during the Johannesburg gold rush. To Bohemia, the first brewery in Brazil. Geographically diversified with a balanced exposure to developed and developing markets, we leverage the collective strengths of approximately 200,000 employees based in more than 50 countries worldwide.
Job Description
The primary role for this position is to establish and maintain a strong control environment within the Africa Zone. This will be achieved by understanding and testing internal controls, providing recommendations on improvements, ensuring that the processes and systems governing internal controls are robust enough for risk identification and mitigation.
Key Roles & Responsibilities:
As a squad team member, the analyst forms part of the agile ways of working and delivering as a collective team
Requires ownership of work on the sprint backlog, pushing the boundaries for excellent delivery and focus on root cause problem solving
Update, implement and maintain the minimum internal control standards (MICS) framework with local and global changes to risks, controls, control owners and any other required details
Map and document the detailed end to end process walkthrough (including RACI, SLA's and document retention requirements) within the internal control SOP
Document/update internal control SOPs with any changes to the business processes, MICS framework and/or Africa Zone Methodology
Draft and complete quality working papers according to the Africa Zone Methodology
Identify design adequacy and control effectiveness gaps within the processes that create risk exposure and identify improvement opportunities to mitigate the risk
Identify the root cause for each of the control deficiencies identified and quantify the impact of the deficiency on the process and/or the business
Define sustainable recommendations for action plans that address the root causes identified
Qualifications
Bachelors Degree/Honours (Finance/Audit preferred) or equivalent is a requirement
More than 3 years business control, internal control or audit experience
Professional Qualification, i.e. ZICA, CA Zambia, ACCA, CIMA or equivalent will be beneficial
Must be registered with the Zambia Institute of Chartered Accountants
Understanding of the principles and application of good corporate governance and internal controls, with specific knowledge of the Africa corporate governance environment
Exposure to Fast Moving Consumer Goods (FMCG) sector preferred in the areas of manufacturing, distribution and finance would be advantageous
Understanding and experience of the nature and management of multi-national business operation
Excellent verbal and written communication skills
Works effectively in a team environment and creates an environment which motivates the team
Strong time and project management skills
Computer literate with a good understanding of the utilisation of Microsoft Office
Good understanding control design and audit testing principles
Experience in the use and evaluation of data analytics would be advantageous
Understanding of the Agile Ways of Working
Additional Information
AB InBev is an equal opportunity employer and all appointments will be made in-line with AB InBev employment equity plan and talent requirements. We are a company that promotes gender equality.
Internal applicants require Line manager approval
Kindly attach CV in PDF format
Please note that only short-listed applicants will be contacted
The advert has minimum requirements listed. Management reserves the right to use additional/ relevant information as criteria for short-listing. Interested candidates who meet the above specifications may apply no later than 17 December 2021.