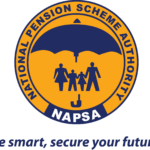 National Pension Scheme Authority
Be Smart, Secure Your Future
EMPLOYMENT OPPORTUNITIES
The National Pension Scheme Authority (NAPSA) wishes to fill the positions indicated below. Interested applicants who meet the required competences are encouraged to apply.
The successful candidates will be expected to have demonstrable competencies relevant to the respective job.
1.0 Internal Auditor NPS 04 (Permanent and Pensionable): Head Office
1.1 Main Purpose of Job
The Auditor's responsibility is to perform NAPSA's full audit cycle, prepare reports and files on audits conducted. .
1.2 Key Responsibilities
(a) Analyses the NAPSA financial documentation and reports to identify audit issues to be addressed.
(b) Monitors management and implementation of audit recommendations to ensure gaps in implementation are identified and appropriate interventions developed.
(c) Communicates any loopholes within NAPSA's structure, and recommending appropriate solutions, to ensure minimal disruptions to business operations from an unsupportive structure;
(d) Prepares audit reports that reflect NAPSA's audit results for review and presentation to management, and to ensure the whole process is documented.
(e) Provides audit counselling, advisory and decision support service to various divisions of the Authority
(f) Reviews policy and products before deployment and provide necessary comments/recommendations thereon.
(g) Be a team player and embrace the affiliate's compliance principles as a key component of audit process.
(h) Ensures audit exceptions are resolved timely.
(i) Maintains a current knowledge base of audit industry practices and to ensure best practices are always considered.
(j) Carries out post audit of payments to suppliers of goods and services;
(k) Carries out audit for staff recruitments, dismissals, separations and court litigations;
(l) Reviews audited bank reconciliations;
(m)Carries out audit of statutory obligations payments-NAPSA, ZRA
(n) Carries out audit of service contracts and agreements.
1.3 Qualifications and Experience  
Grade 12 Certificate with 5 'O' levels with credit or better including Mathematics and English.
ACCA/CIMA/CA Zambia or equivalent
CIA/CISA added advantage
Not less than four (4) years' experience in internal or external audit at middle management level in an organisation of similar size.
TO APPLY
Your application letter should be accompanied by a CV and copies of relevant certificates and should also specify your contact address and telephone number(s).
Application letters should be addressed to:
Director Human Resources and Administration
National Pension Scheme Authority
Levy Business Park Church Road
P.O. Box 51275
LUSAKA
The closing date of receipt of applications is, Wednesday 28th April 2021.
PLEASE NOTE THAT:
ANY FORM OF LOBBYING WILL LEAD TO AUTOMATIC DISQUALIFICATION OF THE CANDIDATE AND ONLY APPLICANTS WHO MEET THE SPECIFICATIONS INDICATED ABOVE WILL BE ACKNOWLEDGED.
FEMALE CANDIDATES ARE ENCOURAGED TO APPLY.
BE SMART, SECURE YOUR FUTURE