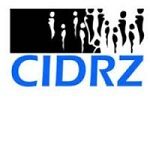 Centre for Infectious Disease Research in Zambia (CIDRZ)
Internal Auditor C5, X1 Ref No. IA/OP/25/03/22
Job Summary
Reports the Manager Internal Audit, the incumbent reviews and assesses CIDRZ processes, controls and practices, as well as related procedures as directed by the Internal Audit Manager. Under general supervision, conducts audits of departments or programs fiscal or operational activities, assists in audits of new or revised accounting or management systems, and performs work as required.
Main Duties
Provides assurance that operations and processes conform to current CIDRZ policies and procedures and to US Government rules and regulations and other applicable policies and procedures.
Verifies conformance with donor rules i.e., USG/CDC/USAID funding rules and regulations.
Conducts audit planning for assigned audit area.
Prepares and presents clear, concise and timely working papers, schedules and reports in line with International Internal Auditing Standards for review by the Internal Audit Manager.
Discusses with responsible Program Managers any accounting, project related, management problems and other significant points disclosed in audits and provides appropriate recommendations.
Identifies controls and processes weaknesses, document main control points and provides evidential support for report recommendations.
Prepares draft audit report with recommendations, considering materiality, pertinence and documentary evidence, for review by the CIDRZ Internal Audit Manager.
Performs independent audits for stocks/ assets held by external parties on behalf of the organization
Updates the status of the previous internal and external findings on a quarterly basis, audits resolved issues and prepares the quarterly status report for review by the Internal Audit Manager
Prepares process risk assessment for approval
Prepares planning documents and arranges planning meetings.
Drafts audit scoping letters for approval
Prepares audit programs and sets the overall direction of the audits assigned
Prepares working papers during field work and identifies reportable issues
Conducts fieldwork and drafts management report
Presents audit findings during exit meetings
Prepares internal audit reports for review
Qualifications
Full Grade 12 Certificate.
Completed or part professional qualification such as CIA, CISA, CFE ACCA, ZICA, CIMA
Good knowledge of organizational structures and internal controls
Knowledge of US Government and other private funders rules and regulations
Financial and process auditing skills are essential
At least 2 years of experience in Auditing in a large organization or professional services firm.