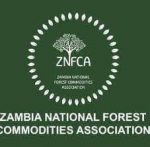 Zambia National Forest Commodities Association
Zambia National Forest Commodities Association (ZNFCA) is a community service membership-based farm forestry and environmental conservation organization. It was established to promote ecological and sustainable management of forests and farm forestry commodities and farmlands in Zambia by its membership for the benefit of future generations. The association seeks to achieve this aspiration by promoting and safeguarding forestry growth, reducing deforestation, and advancing socially responsive, ecologically sound and economically sustainable forestry and farm forestry business models in Zambia.
The Association invites applications from suitably qualified and experienced individuals who are innovative, energetic and performance driven to fill the following position:
Intern
Location: Lusaka
Department: Programs
Report to: Program Officer
Period of contract: 6-month renewable
Job Purpose
To assist in the execution of day to day operational plans in line with set objectives and targets.
The Intern will be reporting to the Program Officer.
Main duties
(a) Assist in preparations and implementation of activity plans;
(b) Recording proceedings of events;
(c) Collecting and entering appropriate data in rightful formats;
(d) Capturing audio, photos and videos during activity implementation and storing it in rightful format;
(e) Participate in compiling and submitting reports timely;
(f) Ensure safety and environmental protection all the time;
(g) Carry out any other duty as may be assigned;
Qualifications and experience
Professional
Full Grade 12 Certificate;
Diploma in forestry and related studies from a recognized college;
Have Knowledge of Management;
Must be proficient in the use of Microsoft Office and Project Management Software;
Zambia National Forest Commodities Association (ZNFCA) provides equal employment opportunities to all Zambians on merit without discrimination on the basis of age, gender, colour, tribe, disability, or religion.
Interested, suitably qualified and experienced persons should send their application together with certified copies of Academic and Professional certificates; a detailed Curriculum Vitae with traceable references and copy of the NRC to the undersigned not later than Thursday, 30th December, 2021.
Only shortlisted candidates will be contacted.
The Board Chairperson
Zambia National Forest Commodities Association
In-Service Training Trust,
NRDC, Great East Road,
P.O Box 34905,
Lusaka
Zambia
Phone: +260977872372; Email: [email protected]