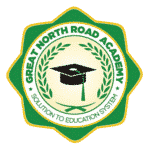 Great North Road Academy
GREAT NORTH ROAD ACADEMY, an ever-growing group of schools with Campuses in Lusaka (Avondale, Chilanga, North-end), and Livingstone, is inviting secondary school teachers (preferably females), with the following subject combination, to express interest in gaining experience through our Internship Program;
1. Physics and Mathematics
2. Civic Education and History
The ideal candidates should have the following qualifications/qualities:
Grade 12 School Certificate
Diploma or Bachelors Degree in Secondary Education
Computer Literate
Excellent Communication skills, both written and verbal
Result oriented
If you have the required abilities and a passion for Secondary Education, send us your C.V ONLY in PDF format to the email [email protected] with the subject tagline of  'Intern Secondary School Teacher – (Add Your Subject Combination)'.
KINDLY NOTE that, Thursday, 5th August, 2021, at 17:00hrs, is the deadline for submitting applications. No late APPLICATIONS will be accepted.
Find Zambia Jobs – The best job board for Jobs in Zambia