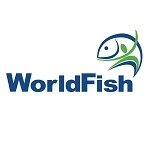 WorldFish
Description
Position: Internship (Communications)
Location: Lusaka, Zambia
Application Deadline: 26 March 2021
Type of contract: 6 months
Language(s) required: English (excellent written and verbal skills)
WorldFish is an international, non-for-profit research organization that works to reduce hunger, malnutrition and poverty by improving fisheries and aquaculture. With a 45-years track record of leading-edge science, WorldFish generates research evidence and innovations to inform sustainable practices and inclusive policies that enable better livelihoods and healthier diets for millions of poor people, particularly women, who depend on fish for food, nutrition and income. WorldFish is a member of CGIAR , the world's largest global partnership on agriculture research and innovation for a food secure future. Headquartered in Penang, Malaysia and with regional offices across Africa, Asia and the Pacific, WorldFish leads the cross-disciplinary CGIAR Research Program (CRP) on Fish Agri-Food Systems (FISH).
WorldFish provides a dynamic, multicultural work environment that reflects our values of gender equality, teamwork and respect for diversity. Part of WorldFish's mission is to encourage innovation and research by giving students around the world the opportunity to work side-by-side experts to help achieving development goals such as: reducing poverty, eradicating hunger and improving nutrition through sustainable solutions in aquaculture, fisheries and agri-food systems. Under the overall guidance and direct supervision of the Project Lead, the Intern will help to develop communication products for the Aquaculture Technical, Vocational, and Entrepreneurship Training for Improved Private Sector and Smallholder Skills project.
Main roles and responsibilities
Writing and editing
Develop blogs, briefs, success stories, and outcome stories on monthly basis for WorldFish and partner websites. · Develop posters, flyers, public service announcements, policy documents, working papers and project reports etc aiming at different target audiences including donors, policy makers, farmers, women and youth, etc. · Integrate gender and youth perspectives in all communications processes and outputs.
Photo, Video and Graphics
Develop Photo Stories
Edit and format photos and videos for social media and websites
Edit Photo, video and audio editing materials
Photography
Updating photos on flicker account
Media Relations
Develop, maintain and update media relations contact list/database together with the M&E&L Coordinator
Identify, develop, distribute and evaluate media materials in multiple formats
Devise ways to enhance visibility of WorldFish amongst various kinds of public stakeholders in accordance with its positioning, including in print and electronic media
Develop occasional strategic communication products together with the Communications and Marketing Department in HQ as needed
Social Media
Post content on Twitter
Manage WorldFish Zambia Facebook page and regularly post content
Contribute to social media quantitative and qualitative analytics reporting
Reporting
Provide monthly technical reports on developing material related to communications, reflection and learning, or as otherwise required
Other duties
Perform other related duties relevant to the role as may be assigned by the Project Manager
The communications intern will be required to work on weekends, when need arises and also travel regularly to project sites to carry out the fieldwork.
Requirements
This internship opportunity is open for individuals with the following skills and qualifications:
A recent graduate (within the last 12 months) or a graduate/ undergraduate student in journalism, communication, media, public relations, digital media or other related fields
Ability to think clearly and analytically, setting priority, meeting deadlines, solving problems and making timely decision
Strong communications skills and a good writer
Savvy social medial skills
Proficiency in English language Ability to draft research concepts, reports and publications
Relevant working experience in aquaculture/fisheries and/or rural development, with proven experience in project implementation, monitoring and coordination.
Knowledge in Microsoft Office applications such as Word, and PowerPoint.
Ability to develop a work plan and implement it
Ability to work with minimum supervision
Ability to think clearly and analytically, setting priority, meeting deadlines, solving problems and making timely decision
Benefits
This position is an excellent opportunity to gain information and experience with an international research organization.
The intern will also get the chance to interact and collaborate with researchers.
A monthly stipend will be paid every month.
Location and Duration: The intern will be based at WorldFish Zambia, in Lusaka. The successful candidate should be available to commence the internship as soon as possible for a duration of 6 months. This position is open to national applicants.
How to Apply
Interested applicants are invited to submit the following information online by 26 March 2021:
A cover letter stating why you are interested in and well-suited to the position. Your cover letter should also demonstrate what you hope to gain from this internship
A current curriculum vitae.
Names and contacts (telephone and e-mail addresses) of three professional referees who are familiar with your qualifications and experience. Your nominated referees ideally should have persons from each of the following category: direct supervisor and/or internal peer.
Screening will start immediately and will continue until the position is filled. Only shortlisted candidates will be contacted.
Our Gender, Diversity and Inclusion Commitment
WorldFish has seven offices across Asia, Africa and the Pacific, with more than 400 staff and 27 nationalities who contribute to a dynamic multicultural work environment.
WorldFish is committed to promoting a work environment where diversity and inclusion is valued and we seek to have gender balance in the organization. We aim to also seek balance across other diversity dimensions.
People in WorldFish are treated equally irrespective of gender, ethnicity/race, national or social origin, disability, religion, political affiliation, age, family size, marital status or any other form of personal identity.
We are an equal opportunities employer and strongly encourage qualified women and men from developing nations to apply.