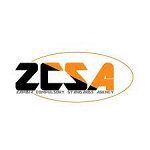 Zambia Compulsory Standards Agency (ZCSA)
The Zambia Compulsory Standards Agency (ZCSA) is a body corporate created by the Compulsory Standards Act No. 3 of 2017 whose mandate is to inter alia administer, maintain and ensure compliance with compulsory standards.
The Zambia Compulsory Standards Agency wishes to invite suitably qualified and experienced individuals to fill the vacant position of Inspector
Inspector – Import Quality Monitoring – ZCS 05 x2 (Kazungula and Chanida)
Key Responsibilities
Coordinates effectively, import inspections in order to ensure foreign manufactured products comply with compulsory standards.
Coordinates effectively, market surveillances in order to ensure continued post-market compliance with compulsory standards Coordinates effectively, the updating of the data base in order to facilitate storage retrieval and processing of information
Coordinates effectively, investigation on consumer complaints in order to address the risks and recommend remedial measures
Coordinates timely development of individual work plans and implementation of the Annual Performance Appraisal System (APAS) in order to monitor, evaluate and enhance performance
Qualifications, Experience and Personal Attributes
Full Grade 12 School Certificate/ or its equivalent
Degree in Science or Engineering or its equivalent
3 years' work experience
Able to write a technical report
Able to communicate fluently in English
Analytical skills
Interpersonal skills
Computer Literate
If you feel you have the necessary qualifications and personal attributes for the job, please send your application letter together with copies of education and professional certificates and a detailed Curriculum Vitae (CV) by 11th June, 2021 to or to the address below.
The Manager — Human Resources and Administration
Zambia Compulsory Standards Agency
Sefalana House, Stand No. 5032, Great North Road,
P.O Box 31302
LUSAKA
N.B. Only shortlisted candidates will be contacted.
Find Zambia Jobs – The best job board for Jobs in Zambia