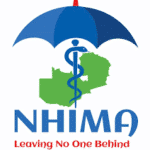 National Health Insurance Management Authority (NHIMA)
Job Purpose
Reporting to the Relationship Manager- Membership and Contributions, the role will support the Manager by conducting physical and record Inspections on employer's premises to enhance compliance to registration, submission of accurate returns and payments to ensure conformity to the National Health Insurance Act.
Key Responsibilities
To carry out records and physical on employers to establish registration status of with the Authority.
Inspects employers' payroll records for under declarations to ensure compliance with the Act.
Visits employers and enlightens them on the NHIMA Act to ensure compliance.
To report on closed companies.
To report on dropouts.
To assist in conducting employer sensitization sessions.
Perform regular physical inspection of employers' compliance to return submission and payment status
Document inspection outcomes by completing detailed Post Inspection Reports (PIRs)
Resolve compliance related issues in a timely manner
Collect inspection information and documentation for preservation for court
Knowledge, Skills, Qualifications and Experience
Grade twelve (12) School certificate with 5 Credits or better which should include Mathematics and English Language.
Degree in any Business Studies/Social Sciences/Economics/Accounting/Marketing or equivalent.
Must have valid Driving License.
At least three (3) years relevant work experience in the pension industry.
Competencies required for this Role
Numerical and interpersonal skills.
Good personal organization.
Computer literacy.
Good Report writing skills.
Organizational and planning skills.
Communication skills.
Time management-good at scheduling own work, fast, efficient
Information gathering and monitoring skills.
Problem analysis and problem-solving skills.
Judgment and decision-making ability.
Initiative.
Team player.
Attention to detail and accuracy.
Attributes: –
Leadership
Customer service
Relationship management
Integrity
Excellence
Decision making