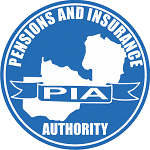 Pension and Insurance Authority
The Pensions and Insurance Authority (PIA) is the regulatory and supervisory authority for the pensions and Insurance Industry in Zambia as provided for in the Pensions Scheme Regulations Act No,28 of 1996 (as amended) and the Insurance Act No. 27 of 1997 (as amended). The Authority is empowered under section 5 of the Pensions Scheme Regulations Act No. 28 of 1996 (as amended) to formulate standards in the conduct of Insurance and Pensions business. The Authority supervises and regulates entities operating tn the pensions and insurance market. These include, among others, insurance companies, reinsurance companies, insurance intermediaries, pension schemes, fund managers and fund administrators.
In line with its strategy, the Authority hereby invites applications from suitably qualified and experienced candidates to fill the following position:
Position: Inspector Market Development – Insurance
Reporting to the Manager- Market Development – Insurance. Inspector will promote the development of the insurance sector in the country through policy research and review, industry performance & risk review and analysis, and conduct various insurance development initiative programmes.
Specific Duties: 
Undertakes research under the guidance of Supervisor to obtain information and data to ascertain performance of the industry
Undertakes research and review of laws, regulations, standards and procedures that are relevant to supervision and development of the insurance sector
Compile macro-prudential (industry wide risk) analyses on the Insurance sector
Compile Industry reports on the Insurance sector
Maintain and update the Authority's Knowledge Centre (i.e a catalogue and of research/policy documents/papers developed by the Authority or other relevant authorities)
Provide content and support to Communications or ICT Unit to ensure that the Authority website Contains relevant and adequate regulatory and market information and data for pubic use.
Conduct or participate in stakeholder programmes and activities for the stimulation of the sector These activities include capacity-building of policymakers, insurers and intermediaries and consumer education
Assist in market conduct supervision, or prudential supervision as need arises.
Requirements:
Full Grade 12 certificate with credit or better in Mathematics and English.
Degree in Accountancy/Business Administration or Full professional accounting qualification such as ACCA/CIMA/ZICA or related field.
Masters Degree will be an added advantage.
3 years' relevant experience in audit or financial sector, preferably 2 years in a similar institution.
Demonstrated experience in data analytics is critical.
Interested candidates meeting the above qualifications should send their application letters, copies of certificates and Curriculum Vitae to the address below. The deadline is 26th April, 2021.
Human Resources and Administration Manager
Pension and Insurance Authority
Stand No 4618
Lubwa road, Rhodespark
P/Bag 30x
Ridgeway
Lusaka
Only hardcopies submitted to the address above will be accepted. Only shortlisted candidates will be contacted for interviews