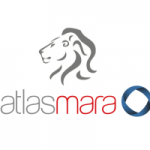 Designation: Information Technology Security Specialist
Reporting Line: Head – Information Security
Business Unit: Risk
Location: Lusaka
Job Purpose
To operationally assure the confidentiality, integrity, and availability of ATLAS MARA Information by regularly performing IT Risk Assessments, creating and maintaining enforceable policies and supporting processes, and ensuring compliance with regulatory requirements
Key Outputs & Responsibilities
Updated Information Security Policies
Develop IS Policies based on Information Security Standards and Best Practices so that they remain relevant
Perform Periodic Reviews of operations as guided by the Information Security Policy to ascertain Organizational awareness
Operationalisation of Policy – Signed off IS Reviews
Perform Periodic Reviews of operations as guided by the Information Security Policy to ascertain Organizational awareness
Up-to-date IT Risk Register
Communicate risks and recommendations to mitigate risks to management so that decisions can be made to ensure the security of information systems and information entrusted to the Bank
Coordinate Timely Closure of Vulnerability Assessments, Audit and Penetration Testing Findings
Tracking of all findings and issues from internal and external audits, vulnerability assessments and penetration testing to ensure Information Security Incident management
Stakeholder relationship management
Meet regularly with business stakeholders to operationalize the IS Policy
Build and maintain good relationships with vendors / outsourced third parties to resolve specific issues and manage them in line with information security requirement
Effective teamwork, self-management and alignment with group values
Experience & Qualifications
Grade 12 School Certificate with 5 credits including English and Mathematics
Under-graduate qualification in Computer Science or associated field. Post graduate degree is an added advantage
2+ years' business and IT experience
Information Security Certification is an added advantage (CISA, CISSP)
Demonstrated experience in the use of Microsoft Office applications, including Word, Excel and PowerPoint.
Interested Applicants who meet the job requirements should email their CV's to e-mail address [email protected]. Please note that only shortlisted candidates will be contacted.
Clearly state the position you are applying for as the subject. Closing date: Thursday, 25th February, 2021