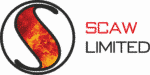 Scaw Limited is a Copperbelt-based manufacturing Company specialized in the manufacturing of grinding media, castings products and industrial oxygen and acetylene, that was established in 1960.
Scaw limited seeks to employ a suitably qualified, experienced and result oriented individual to fill up the following position on a two-year contract renewable depending on individual performance;
INFORMATION TECHNOLOGY (IT) OFFICER/ SPECIALIST
Job Purpose
The purpose of this role is to manage Information Technology infrastructure by analyzing requirements, designing and testing software, identifying, troubleshooting and resolving Information Technology problems.
Duties and Responsibilities;
Systems Administration and Support
Create and maintain active directory users and groups
Assigning appropriate end user rights for different file share roles
Provision of Information Technology support to key events
Manage the access control/ biometric systems
Maintain Systems documentation
Train staff on use of software applications
Network Administration Support
Installing, configuring and managing network equipment
Monitoring and improving network performance
Maintaining physical and logical network topology documentation
Troubleshooting and resolving network problems
Maintain PBAX and local telephone systems
Maintain and coordinate external telephone services and liaising with service providers for resolving faults.
Hardware Support
Ensure all hardware is maintained at regular intervals and with corresponding maintenance log
Maintenance of an up to date inventory of software and hardware
Coordinate repairs of Laptops, Desktops, Printers, Scanners and other computer related equipment
CCTV Maintenance
Maintenance of all CCTV network infrastructure including switches, NVRs
Troubleshooting CCTV errors and faults, and appropriately escalating problems to maintenance service provider
Coordinate and monitor period service of equipment
Provide downtime reports
Security and Compliance
Ensure the security policies and procedures are implemented for all systems
Deployment and management of anti-virus software to firm Computers
Train Staff to enhance their use of Information Technology systems and knowledge on security awareness
Email Administration
Create and Maintain User Accounts
Monitor and maintain email server
Key Requirements:
Grade Twelve (12) Certificate with a minimum of 5 Credits
Degree/ Diploma in Computer Science
At least 2 years' experience in Information Technology
ISO 9001:2015 QMS (Added Advantage)
ISO 3500 Risk Management (Added Advantage)
Advanced Computer skills and applications
Skills and Competencies
Experience of working in a multi-cultural environment;
Analytical and strategic thinking skills
Good communication and interpersonal skills
Ability to work efficiently and effectively under pressure in a fast pace environment
Only applicants who meet the above requirements should submit their applications with copies of detailed Curriculum Vitae with traceable references, academic/ professional qualifications and any other relevant documentation in support of the application. Applications should be submitted to the address below or emailed to [email protected] not later than Friday, 08th April 2022.
Only short-listed candidates will be communicated to.
HEAD – MANPOWER DEVELOPMENT AND TRAINING
CORPORATE SERVICES DEPARTMENT
SCAW LIMITED
P.O. BOX 20418
KITWE