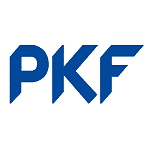 PKF Zambia is part of PKF International global family of independent firms bound by shared commitment to quality, integrity and creation of clarity in a complex regulatory environment. We have offices in over 400 locations and we operate in more than 150 countries across 5 continents, and specialize in providing high quality audit, accounting and tax, and advisory solutions to international and domestic organizations in all our markets.
The IT Assistant will provide support to both our office and clients as a service line. This is an ideal role for anyone who wants an opportunity to be involved in all areas of IT within an organization.
Roles and Responsibilities
Security & Compliance
Ensure the firm policies and procedures are implemented for all systems
Identify Risks, formulate controls and additional actions to mitigate exposure
Deployment and management of anti-virus software to firm computers
User Support and Training
Maintain an Incident Management System
Train staff to enhance their use of IT systems and knowledge on security awareness.
Provision of technical and user support to staff on both new and existing systems.
Provision of IT support to key events
Support Network Administration
Installing, configuring, and managing network equipment such as switches, routers, and firewalls
Develop and implement network solutions to improve the efficiency of the current systems.
Manage the Access Control systems
Monitoring and improving network performance
Troubleshooting and resolving of network problems
Repairs and Maintenance
Ensure all hardware is maintained at a regular interval and keep a maintenance log
Maintenance of an up-to-date inventory of software and hardware.
Data Backups and Disaster Recovery
Perform backups for all systems on a regular basis
Ensure that all backups are tested and Keep a log for data backup
Ensure Disaster Recovery measures are put in place for all systems including offsite backups
Software Management
Windows Server Management
Installation, configuration, and management of various software and accounting packages used by the firm
Provision of IT Services
Work with the PKF Zambia Audit team to provide IT audits to selected clients
Reporting
Provide periodical reports for all operations
Qualifications and Experience
Grade 12 School Certificate with a minimum of five (5) 'O' Levels (Credit or better)
Bachelor's degree in Computer Science or in a relevant field is required.
Minimum of three (3) years working experience in an Information Technology environment.
CISA qualification will be an added advantage.
Interested candidates meeting the above qualifications should send their applications to:
The Partner
PKF Zambia Chartered Accountants
P.O. Box 31290
LUSAKA
E-mail: [email protected]
Copy: [email protected] and [email protected]
N.B.
All applicants are encouraged to send applications through Email
Ensure you attach all your documents as one combined PDF
Use "IT ASSISTANT – YOUR NAME" as the subject line
The closing date for receiving applications is Wednesday, 30th March 2022 at 17:00 hours.