Full Time
Applications have closed.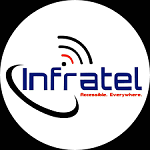 Job Purpose
The Information Security Analyst will be responsible for implementing security principles for all critical infrastructure for INFRATEL and across all its service offerings. The officer shall ensure complete adherence to security principles and standards as guided by best practice and certifications held by INFRATEL. The Officer shall provide analyze all security incidents and make full disclosure for resolution. The Officer shall provide cybersecurity advisory to customers so that their assets are protected against imminent cyberthreats.
Key Responsibilities
Vulnerability Assessment 
Conduct regular cybersecurity vulnerability assessments of applications, web sites and infrastructure components
Fix detected vulnerabilities to maintain a high-security standard
Implement Security in all systems
Security Policy and Procedures
Assist in developing and maintaining a formal cyber threat intelligence programme through the collection, correlation and analysis of log events/information Develop, review, implement and maintain the ICT Security Strategy, Policy and Processes
Ensure Data Centre Physical Security
Monitor Video Footage for all Data Centers
Develop Risk Assessment and Conduct Penetration test
Conduct IT Risk Assessments and Compliance
Conduct periodical penetration tests for systems
Business Continuity 
Establish, implement and maintain an IT business continuity management methodology
Software Quality Assurance   
Support developers to ensure security is embedded in all software developed solutions
Security Awareness
Conduct regular employee security awareness programmes
Implement security initiatives
Information security management framework 
Knowledge of common information security management frameworks, such as ISO 27001, COBIT, Uptime Institute, PCI DSS
Maintain all processes for which INFRATEL Corporation is certified for
Responds to cybersecurity incidents
Reporting
Provide periodical reports for all operations
Management Updates
Provide and advise management on information security matters
Knowledge, Skills, Qualifications and Experience
Bachelor's Degree in Cybersecurity/IT/Computer Science or any relevant field
Professional Qualifications in CISSP/CISP or any cybersecurity certification will be an added advantage
Member of ICTAZ
Minimum of two (2) years of Information Technology experience with a focus on Cyber Security and Quality Assurance
Competencies required for this Role
Key Knowledge  
Good knowledge of network security
Incident Response Management
Good knowledge of vulnerability management and penetesting
Good knowledge of threat management
Good knowledge of cybersecurity intelligence and analysis
Extensive technical knowledge in Cyber Security management and quality assurance
Knowledge of Linux and Windows Systems
Key Skills
Strategic & critical thinking and acting
Ability to collaborate and work with a team
Strong oral and written communication skills.
Strong background in various aspects of software development
Good customer support skills
Key Attributes/Competencies     
Logical thinking and problem solving
Highly proven ethical conduct and free from criminal record; and
Highly computer literate and presentation skills.