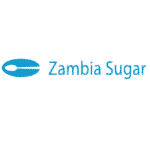 Zambia Sugar
Zambia Sugar Plc, is a subsidiary of Illovo Sugar Africa (Pty) Ltd Group, and is the leading sugar producer in Zambia its main activities are the growing of sugar cane, the production and marketing of sugar and other sugar downstream products The Company invites applications from suitably qualified and experienced persons to fill the following position:
Industrial Relations Specialist x1 (Middle Management) Nakambala – Mazabuka
The position reports to the Country Human Resources Head. The successful candidate will be responsible for providing specialist industrial Relations support to the business.
Key Performance Areas
Promote harmonious relationships in the workplace through effective stakeholder engagement and relationship building programmes
Provide IR procedures and policies that keep abreast with legislative and regulatory changes and ensure fair and consistent treatment of employees
Partner with the business to develop competence capability for managers, shop stewards and HR
Support change initiatives affecting employee's conditions of employment
Partner with the business to identify labour related risks to mitigate, manage and / or eliminate
Educate employees on relevant policies and standards
Minimum Requirements
Bachelor's Degree in Law, Human Resources or Industrial Relations related field. An MBA will be an added advantage
5+ years' relevant experience
In-depth knowledge and understanding of Labour Legislature and regulations
Impressive, demonstrable track record and skills experience gained within a similar positions)
Excellent standards of personal conduct
Should you be interested in applying for this role, please submit your detailed CV, copies of relevant qualifications, relevant professional accreditation, registrations and ID/Passport to [email protected] with the subject line "Industrial Relations Specialist".
No hard copy applications or phone calls will be accepted
Closing date for applications is Monday 9th August 2021
Applicants may be required to complete pre-employment checks (qualification, credit security, background and medical assessments) as part of the recruitment process where applicable.
Should you not hear from us within 4 weeks after the closing date, please accept that your application was unsuccessful.
Find Zambia Jobs – The best job board for Jobs in Zambia