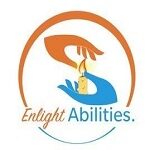 Website Enlight Abilities Organization
Enlight Abilities (EA) is a registered non-governmental (not-for-profit) civil society organization. EA exists to promote inclusive and appropriate economic and social (health and education) services to ensure people with disability fulfil their potential and become productive citizens in society.
EA is inviting applications from suitably qualified and experienced individuals to fill the following vacant position;
INCLUSIVE EDUCATION PROJECT OFFICER – Chipata
Enlight Abilities and Cbm have partnered on the MAWA Boys and girls with Disabilities Inclusive Education Project whose objective is to promote access to inclusive education of children with disabilities in Chipata, Eastern province of Zambia. The duration of the project is 36 months. The contract is renewable annually subject to performance.
The Project Officer will be responsible for carrying out project activities related to increasing access and participation of vulnerable children with disabilities in mainstream primary schools through tailored rehabilitation support to them, support to their classroom teachers for improved learning environments and community advocacy on children's' rights to enhance inclusive education in the target district.
In addition, the Project Officer will be responsible for liaising with the partner organizations (e.g., Ministry of Education, DEBS, Organizations for Persons with Disabilities, Media, etc.) and will be responsible for ensuring policies with respect to children's rights, social protection safeguarding, are adhered to during project implementation.
Experience And Skills For The Position
Essential:
Minimum of a Bachelors' Degree in Social Sciences, Bachelor of Education, Child Development or equivalent accrued working experience in a related position.
At least 2 years' experience in implementing, supervising, monitoring and evaluating community-based child protection projects with NGOs.
Demonstrated experience in working with the government and education sector at all levels.
Ability to engage with communities; children and adults as well as other stakeholders and mobilizing them to participate in community development activities.
Strong planning skills. Experience of planning and organizing meetings and events, with strong interpersonal skills, with the ability to influence others.
Ability to effectively prioritize multiple tasks in a constantly changing environment
Self- motivated and ability to work autonomously
Strong written and oral communication skills, fluent in English and Nyanja
Desirable
Relevant experience implementing, coordination, monitoring and evaluating community-based child protection projects with NGOs particularly those protecting and safe-guarding children's rights.
Application Information
Please apply by sending a motivation letter and up-to-date CV as a single document. Also include details of your current remuneration and salary expectations. Please send your application to [email protected] with the subject line "Project Officer IE"
People with Disabilities and Women candidates are encouraged to apply.
·The closing date for applications is 5pm (Zambia) on Friday 15th October 2021
Only candidates who are invited to an interview will be contacted
A two-stage interview will take place in the third week of October in Chipata. Applicants must be available on both dates be it in person or via zoom.
If invited for an interview, candidates should bring relevant documentation i.e. include evidence from prior roles, police clearance, or relevant academic certificates. Please be aware that we will undertake independent verification of this documentation.