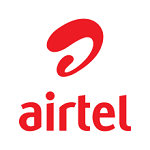 DEPARTMENT : Supply Chain Management
VACANCY : Imports & Inventory Coordinator
JOB LEVEL : Senior Officer
LOCATION : Lusaka, HQ
JOB PURPOSE:
Ensure optimal stock of commercial sales items are maintained at the warehouse and shops to support the delivery of the sales budget, Manage the importation process and inventory control and Responsible for warehousing resources and related logistical activities in line with set systems and procedures.
REPORTING TO THE WAREHOUSE AND LOGISTICS MANAGER- THE SUCCESSFUL CANDIDATE WILL;
Implement Inventory policy and maintains stock at approved levels to avoid excess/ stock outs and ensure business continuity
Ensures purchase requests for commercial stocks are raised in time and deliveries called off in time.
Ensures the generation of both recharge voucher pins and input/output files for sim cards, provisioning and tests on time to avoid stock outs
Progress destruction of expired cards with maximum security protocols
Ensure robust visibility of all open imports POs: Track all POs issued to vendors to manage end- user's/business expectation by creating a weekly Open PO register for imports
Ensure all pre alerts are reviewed for ASN correctness and dispatch details so as to align with NW/Marketing and Sales and Distribution deployment plans
Responsible for all import activities for the Business by ensuring timely tracking of POs issued to vendors, pre clearing, and customs clearance
Liaises with clearing agents to ensure the timely receipt of imported goods and services within the prescribed TAT of within 3 days
Ensure correct HS tariff codes are used for declaration of custom duties.
Ensure exporters comply to ZICTA and ZEMA requirements e.g. Type approvals
Ensure month on month reduction on courier cost by validating courier invoices and PODs
Prepares Imports and Inventory reports for management decision making e.g. Inventory valuation & trend reports for business decision making, Imports Tracker on Duty Payments, Clearance Status
Ensure proper documentation/filing of all import documents by PO wise for easy ZRA audits and any other requirement that may arise.
Supervise Airtel shop team leaders to maintain adequate stock and process Channel partner orders on time for timely delivery as per set SLA (same day for orders received before 2pm and next day for orders received after 2pm).
ACADEMIC REQUIREMENTS
Diploma in Business or equivalent /Degree in business added advantage
Graduate Diploma of the Chartered Institute of Purchasing & Supply (UK) will be added advantage
Excellent knowledge of Oracle or equivalent and MS Excel
Good numerical skills
Excellent report writing skills
Strong analytical skills
Leadership and supervision skills
WORK EXPERIENCE
Hands on experience of more than 2 years in warehousing, Inventory management and Logistics.
Excellent knowledge of ZRA, SADC, COMESA import and export procedures
REQUIRED SKILLS FOR THE POST.
Business awareness/knowledge
Team leadership
High level of integrity
Accountable
Ability to work under strict timelines
Customer centric
High sense of urgency
Good communication skills
Coaching skills
Able to operate in a fast moving high performance driven organization.
Able to handle, prioritize, multiple projects simultaneously
CLOSING DATE
Suitable candidates requested to apply by sending through their CV's to [email protected]. Closing date for receiving applications is 30th July, 2021.
Airtel is an Equal Opportunity Employer and is non-discriminatory on the basis of race, gender, sexual orientation, disability, ethnic grouping.
Please note that due to the high volume of applications received, only shortlisted candidates will be contacted.
Find Zambia Jobs – The best job board for Jobs in Zambia