Full Time
Applications have closed.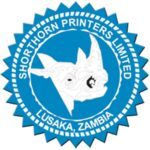 Shorthorn Printers Limited
1. ICT SYSTEMS TECHNICIAN (1 position)
Job Purpose: To undertake the design and development of appropriate computer systems/programmes and production of systems documentation in order to facilitate easy processing, storage and security of information and facilitate future reference and operations.
Main Duties and Responsibilities:
Set up workstations with computers and necessary peripheral devices (routers, printers etc.).
Check computer hardware (HDD, mouses, keyboards etc.) to ensure functionality.
Install and configure appropriate software and functions according to specifications.
Develop and maintain local networks in ways that optimize performance.
Ensure security and privacy of networks and computer systems.
Provide orientation and guidance to users on how to operate new software and computer equipment.
Organize and schedule upgrades and maintenance without deterring others from completing their work.
Perform troubleshooting to diagnose and resolve problems (repair or replace parts, debugging etc.).
Maintain records/logs of repairs and fixes and maintenance schedule.
Identify computer or network equipment shortages and place orders.
Minimum Qualifications and Experience:
Full Grade 12/ GCE Certificate
Diploma / Advanced Certificate in Computer Science or its equivalent with 2 years' work experience
Good writing skills as the job entails compilation of day to day workflow and schedules
Ability to communicate as the job may require interaction with different categories of clients
Proven experience as ICT Technician or relevant position
Excellent diagnostic and problem solving skills
Outstanding organizational and time-management skills
In depth understanding of diverse computer systems and networks
Good knowledge of internet security and data privacy principles
Member of Information and Communications Technology Association of Zambia (ICTAZ)
Method of Application
Send an application via email ONLY to [email protected]
Your application should consist of a cover letter and CV with three    references and addresses and contact information.
Closing Date: 18th November, 2022.