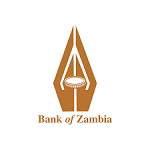 Bank Of Zambia
EMPLOYMENT OPPORTUNITY
The Bank of Zambia, an equal opportunity employer, invites applications from suitably qualified and experienced Zambians for the following position:
ICT Service Continuity Administrator
GRADE: BOZ 5
Job Purpose
To administer ICT service continuity and risk management in order to ensure continuous ICT Services and systems reliability that contributes to the business continuity of the Bank of Zambia.
Main Accountabilities
Maintain an up-to-date ICT Service Continuity Plan based on Business Impact Analysis and other changes in business continuity needs of the Bank.
Conduct regular ICT functional tests to ensure ICT systems are recoverable and working at the Business Continuity Management (BCM) Centre.
Co-ordinate the activation and the reversion of the ICT Infrastructure Recovery Plan during the simulation or an event of a disaster.
Maintain and implement procedures for storage of data, media and continuity plans at the Disaster Recovery and Business Continuity sites of the Bank.
Monitor and provide management reports on ICT service continuity activities including ICT Functional tests, BCM tests, ICT service outages and                 incidents.
Manage Third Party relationships and report on performance against Service Level Agreements (SLAs), Operational Level Agreements (OLAs) and             underpinning contracts (UCs).
Manage the review and renewal of ICT licenses and contracts to ensure uninterrupted ICT Services and efficient utilization of licensed services.
Maintain an up-to-date electronic register of ICT risks and regularly report on the status of Risk Action Plans and the ICT risk profile of the Bank.
Participate in the implementation of the ICT Quality Management process in the Bank.
Research into new technologies and developments in ICT Service Continuity, Business Continuity and other areas of ICT; and make recommendations       through regular technology discussions, writing and presentation of reports and papers.
Take up assignments in other ICT areas where human resources may be required so as to ensure ICT Service Continuity.
Qualifications and Experience
BSc/BEng in Computer Science or Computer Engineering; or equivalent
3 years relevant experience
Grade 12 School Certificate with five (5) 'O' Levels (Credit or better)
Key Knowledge and Attributes
Experience with business continuity frameworks such as ISO 22301.
Knowledge of COBIT framework.
Experience with principles of the ITIL service management standard.
Experience in the management of ICT risks.
Strong relationship management with the ability to bring together and work with a multi-disciplinary team of people.
Effective problem management and conflict resolution skills.
Conditions Of Service
Bank of Zambia Conditions of Service will apply.
To Apply
Only candidates meeting the above role specifications are invited to apply online, via the BOZ Career page on www.boz.zm. Applicants' application letter, detailed curriculum vitae (CV), certified copies of certificates and National Registration Card MUST be attached to the online applications. The closing date for applications is Tuesday, 30 March 2021.
Female candidates are encouraged to apply. Only shortlisted candidates will be contacted.