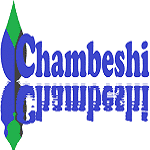 Chambeshi Water Supply and Sanitation Company Limited (ChWSSC)
Chambeshi Water Supply and Sanitation Company Limited (ChWSSC), is the Utility Company based in Northern and Muchinga Provinces of Zambia providing water and sanitation services under the provision of the Water and Sanitation Act No. 28 of 1997.
The vision of the Company is be "National Best in Water Supply and Sanitation Services" and whose mission is to "Sustainably provide quality Water Supply and Sanitation Services to the satisfaction of the customer while embracing innovation and stakeholder support"
To achieve this, the company endeavors to ensure that it has the adequate staff with the right skills.
The Company now invites applications from suitably qualified Zambians to fill the following vacancy:
ICT OFFICER-SYSTEM DEVELOPMENT-SALARY GRADE CMS-4
JOB PURPOSE:
To manage databases and provide support services to end users.
MAIN DUTIES AND RESPONSIBILITIES
To ensure that all applications that are of relevance to system users are configured and running seamlessly and work closely with the online and offline branches to provide end-user support and issue resolution.
Perform periodic security audits and system or network vulnerability assessments.
To secure all installed systems by developing system access, monitoring, control and evaluation. Implementing and testing disaster recovery and perform regular and on-demand system backups and recoveries on all Servers.
Assist to manage & troubleshoot networks, intranet & internet connectivity throughout the organization.
To perform a wide range of system administration duties on the Windows Server Domain controller and other servers including install, debug, maintain, upgrade, and general support.
Interface with vendors for procurement & maintenance of all IT infrastructures.
To assist in the organization in inventory management of all hardware and software resources and actively participate in hardware maintenance schedules.
To create and maintain documentation for all processes and procedures in the systems administration section.
Assist to develop and maintain the corporate website.
Detection of cyber crime
To provide and recommend system technologies to support business requirements and any other advice as necessary
Provide support in Disaster Recovery Sites
Prepare accurate routine reports required by the supervisor on a monthly basis.
QUALIFICATIONS AND EXPERIENCE
Grade 12 (Form V) School Certificate including Math & English.
Degree in Computer science, Information Technology or equivalent from a recognized university/institution.
Paid up Member of Engineering Institution of Zambia.
3 years' experience in Systems Administration or related.
HOW TO APPLY
Closing date for receiving applications is Friday, 17th September, 2021. ChWSSC provides equal employment opportunities and those who meet the above qualifications and are interested can forward their application letters, CVs and certified copies of their Academic and Professional Qualifications to:
The Director-Human Resources Administration
Chambeshi Water Supply and Sanitation Company Limited
P.O. Box 410397
KASAMA
ZAMBIA.
Find Zambia Jobs – The best job board for Jobs in Zambia