Full Time
Applications have closed.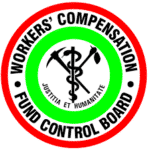 Workers' Compensation Fund Control Board
Job Description
JOB PURPOSE
Reporting to the Assistant Manager- ICT Security, the job holder will be responsible for supporting the Board's business through the provision of timely, cost effective, efficient and professional Information Technology Security and Quality Assurance services for the purposes of achieving corporate goals.
The Officer holder will be reporting to Assistant Manager ICT Security.
JOB RESPONSIBILITIES
Conduct and manage regular cybersecurity vulnerability assessments of the Board's ICT infrastructure
Oversee the implementation of cybersecurity on all of the Board's internal and external information systems
Monitoring network traffic
Configuring and supporting network and security tools such as Switches, Routers, Firewalls, Anti-virus, and Patch management systems
Implementing network security policies, application security, access control and corporate data safeguards
Liaise and conduct ICT risk assessments and compliance
Establish, implement, and maintain an IT business continuity management methodology for all critical applications for the Board
Ensure complete adherence to information security principles and standards both for external and internal users
Conduct regular employee cybersecurity awareness programs for internal users .
JOB REQUIREMENTS AND EXPERIENCE
Grade Twelve (12) Certificate with five (5) credits or better which should include English and Mathematics.
Bachelor's Degree in Computer Science/IT or equivalent.
Professional Qualifications:
Networking: CCNA – Routing & Switching
Security: CISSP/CISP/CISA/CEH or any vendor Firewall certification is an added advantage
Experience in Cybersecurity Operations.
Must be a member of ICTAZ
At least three (3) years' work experience in Cyber Security
OTHER SKILLS REQUIRED
Knowledge of common protocols such as SSL, HTTP, HTTPS, DNS, SMTP and IPSec
A strong understanding of Switches, Routers, Sophos UTM and other firewall technologies
Packet shaper, load balancer and proxy server knowledge
Intrusion detection system/intrusion prevention system knowledge
Deep understanding of IT infrastructure, including protocols, operating systems, and networks.
How to Apply
Applications with detailed Curriculum Vitae with traceable referees, certified copies of all relevant academic and Professional certificates, copy of National Registration Card (NRC) or Passport to support the application with contact details indicating daytime telephone/mobile numbers should be submitted to the following address or visit Workers' Compensation Fund Control Board job portal not later than 26th August 2022.
Manager – Human Resources and Administration
Workers' Compensation Fund Control Board
Corner Broadway/Moffat Road
Compensation House
P.O. Box 71534
Ndola
Please note that you DO NOT need to apply if you do not meet the minimum job requirements as set out in the advert and note also that only successful candidates will be contacted.