Full Time
Applications have closed.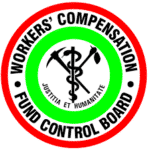 Workers' Compensation Fund Control Board
The Workers' Compensation Fund Control Board (WCFCB) is a social security scheme responsible for compensating workers in respect of accidents suffered and diseases contracted during the course of employment in accordance with the provisions of the Workers' Compensation Act No. 10 of 1999 of the Laws of Zambia.
The Workers' Compensation Fund Control Board invites applications from suitably qualified Zambian citizens to fill the following vacant positions.
ICT MANAGER-INNOVATIONS (x1)
A. JOB PURPOSE
To provide leadership in Information and Communication Technology (ICT) and establish Innovations which will drive the organization's growth and development. The incumbent will focus on strategic alignment, value delivery, risk management, and resources management. He or she will lead the research and transition activities, and apply research, experimental development, and early design activities to validate/invalidate ideas. The incumbent will ensure end solution balances technical requirements and business outcomes. Prepare strategic plans determining how to meet the future needs of the organization in a sustainable, agile, and adaptable manner.
The office holder shall report to the Director ICT
B. JOB RESPONSIBILITIES
Lead on development and delivery of an integrated ICT & Innovation Strategy and related policies and standards that are aligned with the Board's vision and mission
Prepare, review and monitor the ICT & Innovation budget and operating plan to ensure effective implementation of the ICT Strategy.
Provide leadership and advise management on ICT Innovation Developments and Policy Issues and their impact on the company's operations and strategy.
Proficiency maximizing the utilization of information and associated technologies within the organization by evaluating costs and benefit; working with management in the formulation of strategy; provide leadership to meet and/or improve key performance indicators; streamlining, simplifying and eliminating non-value added processes or processes steps; displaying leadership on increasing productivity, quality, and service level while reducing costs; applying business sense while enforcing Innovation.
Ensures Designs and develops systems; improve existing features and develops solutions that ensure smooth upgrade of software by end-users
Continuously research on ICT innovations and provide Business Improvement opportunities for the various sectors.
C. JOB REQUIREMENTS AND EXPERIENCE
Candidates must have the following:
Grade Twelve (12) Certificate with five (5) credits or better which should include English and Mathematics
Bachelor's Degree in Computer Science/IT or equivalent Master's Degree in Computer Science/IT or equivalent Technical certifications in IT disciplines or technology
At least five (5) years' work experience in Information Technology with a combination of Management level experience
Must be a member of ICTAZ
D. OTHER SKILLS REQUIRED
Solid understanding of object-oriented programming – Java, C# etc.
Solid understanding in any web-based programming technology – PHP, JavaScript etc.
Familiarity or experience working with various software development frameworks
Solid understanding of and experience with RDBMS (Oracle, MySQL, MSSQL) database systems.
Should have an ability to translate complex data requirements into efficient SQL Code for reporting and data extractions for analysis purposes.
How to Apply
Applications with detailed Curriculum Vitae with traceable referees, certified copies of all relevant academic and Professional certificates, copy of National Registration Card (NRC) or Passport to support the application with contact details indicating daytime telephone/mobile numbers should be submitted to the following address or visit Workers' Compensation Fund Control Board job portal not later than 26th August 2022.
Manager – Human Resources and Administration
Workers' Compensation Fund Control Board
Corner Broadway/Moffat Road
Compensation House
P.O. Box 71534
Ndola
Please note that you DO NOT need to apply if you do not meet the minimum job requirements as set out in the advert and note also that only successful candidates will be contacted.