Full Time
Applications have closed.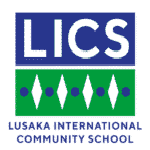 Lusaka International Community School (LICS)
Based in Lusaka, Zambia, Lusaka International Community School (LICS) is a co-educational, secular, fee-paying, non-profit school, which provides an internationally recognised education to a culturally diverse, globally-minded student body in a caring and supportive learning environment. LICS holds in high esteem its vision statement which is to "maximise the potential of future world citizens".
LICS is a leading independent Pre-Primary, Primary, and Secondary School based in the leafy suburb of Roma in Lusaka, Zambia, and is a member of CIS, AISA, and ISAZ.
The school currently has an opening and is looking for a suitably qualified individual to join the LICS community as an ICT Facilitator with effect 1st March 2023.
1. Requirements
Proven record in training staff in ICT solutions preferably in a multi-cultural school setting
Can troubleshoot hardware and software problems
Proven IT skills with Windows and Windows Server (up to the latest version), and Microsoft Exchange Server
Excellent knowledge of all the products/apps within MS 365
Knowledge of setup and management of database systems (e.g. reporting systems, LMSs, iSAMS, Ed-Admin, etc) would be an added advantage
Proven skills regarding data management and data structuring of different user groups (profiles and access management)
Accuracy of work and reliability/trustworthiness
Minimum 3-5 years experience in the technical and administrative management of large ICT networks (> 200 end-users)
Ability to design, evaluate and modify training programs
2. Qualities
Accuracy of work and reliability/trustworthiness
Proven leadership skills to plan/coordinate and implement all required ICT work together with the ICT HoD, Senior Network and Systems Administrator, ICT Technicians, and Assistant ICT Technicians
Proven and respectful communication skills with staff, students/parents, and ICT business partners
Demonstrate excellent skills in presentation
3. Qualifications
Completed High School at Grade 12
Minimum Degree in Computer Science, ideally a Degree in Computer Science with Education
Microsoft Certified Trainer (MCT)
Certification in Database Administration
4. Key Responsibilities/Accountabilities
Support staff in all areas of teaching and learning
Support staff in the use of the school MIS (iSAMS)
Evaluate and use computers and related ICT tools for instruction
Apply current instructional principles, research, and appropriate assessment practices to the use of ICTs
Support the evaluation of educational software in coordination with the academic staff and ICT team
Support the integration of ICT tools into student activities across the curriculum through the ICT Integration Coordinators
Create multimedia content to support instruction
Demonstrate knowledge of ethics and equity issues related to technology
Keep up-to-date with educational technology

Bring your own device (BYOD) Management

Set up BYOD management processes in coordination with HoD ICT and Primary/Secondary Principal
Ensure up to date database of all BYOD devices
Management and coordination of issuing of devices to learners as defined in BYOD policy.
Management and coordination of required maintenance and repairs as per BYOD policy with the external service provider
Management and coordination of required updates of all BYOD devices as required and coordinated with the ICT team and Principals
Coordinate monitoring of BYOD devices with Principals, HoDs and teachers to ensure a continuous and safe monitoring of all devices in the school and at home
5. Remuneration
Competitive package.
6. Application Process
Please visit our website (www.lics.sch.zm/career-opportunities), fill in the online application form and upload a detailed CV with a cover letter along with three referees, one of whom should be your current supervisor by 23.12.2022, Kindly note that only shortlisted applicants will be contacted.
7.Safeguarding
Lusaka International Community School is committed to safeguarding and promoting the welfare of our children and young people and expects all staff and volunteers to share this commitment. The successful candidate's appointment will be subject to full security vetting.