Full Time
Applications have closed.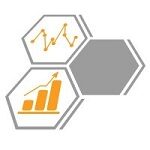 IHM Southern Africa
Application Deadline : Tuesday, 23 Aug 2022
  Location/Country : Lusaka, Zambia
  Internal Support Services : Internal Support Services
  Job Grade : IHM8
  Reporting Structure : Office Manager
Job Purpose
Reporting to the Office Manager, the position will support IHM Southern Africa, and the SCHISS project, with responding to service requests by fixing issues, replacing, or upgrading equipment, systems configuration, identifying, and solving network issues, budgeting, maintenance, management of network resources, deploying, installation, and set up of devices for users. Key areas of responsibility include incident & security management, systems & server management, network infrastructure.
Academic & Educational Qualification
Full Grade 12 School Certificate
Bachelor's Degree in Computer or Information Technology Systems or similar obtained from an accredited academic institution
Master's degree in Computer or Information Technology Systems will be an added advantage
Knowledge and Experience
Minimum (5) years working experience in a similar role in a diverse organization and with significant donor-funding experience
Skills and Competencies
Excellent and effective communication skills – verbal and written
Time management and ability to multitask
Planning and Organizing
Client orientation
Substantial experience in information technology/information management, particularly in systems analysis, database design and programming
Ability to collaborate and support others to achieve agreed results and outcomes.
Ability to work both independently and as an effective team member
Organizational Skills
Key Result Areas (Major Duties and Responsibilities)
Implementing and using technology systems to detect patterns of anomalous network and security behaviour
Implementing proactive, preventive, and reactive maintenance measures
Ensure security through access controls, backups and firewalls
Managing identity and access controls, organizational security policies, and industry-proven security best practices across the on-site and cloud-based infrastructure systems
Communicate regularly with technical, applications and operational staff to ensure
Developing and implementing service level agreement (SLA) standards necessary for successful IT-enabled business operations
Managing and provisioning of infrastructure resources for internal users such as DevOps teams and external users including partners
Monitoring system performance and troubleshooting issues and outages
Consider both back-end organization of data and front-end accessibility for end-users
Monitor performance and manage parameters in order to provide fast responses
Monitor performance and maintain systems according to requirements
Upgrade systems with new releases and models
Managing configuration changes and IT workloads
IT infrastructure management functions including configuring, managing, and delivering IT environments using on-site and off-site/cloud infrastructure resources
Managing software licensing and upgrades
Setting up and authorizing software, hardware, and server resources for new users
Installing and configuring software, hardware and networks
Firewall management
Providing mechanisms for identity and access management according to organizational policies
Monitoring network infrastructure health and traffic flows
Hardware deployment, upgrades, and support
Special notes
To apply for this role, send your CV and cover letter as a single PDF document. Your email subject should state Application for IT Operations Officer and sent to
[email protected]