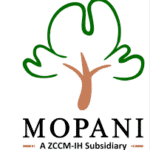 Mopani Copper Mines Plc
Mopani Copper Mines Plc has operations in Mufulira and Kitwe one Copperbelt Province in Zambia. The company's success has been as a result of its focused approach to improvement and the mutually beneficial relationship enjoyed with its stakeholders-an Important sector of which is its employees
The Company seeks the services of a Hydrogeologist (x1)
The successful candidate will be managing all the surface and underground water balances and to monitor water levels at both mine sites (all Shafts) to ensure that the areas being mined are well dewatered in advance before mining commences. While working within the framework of Mopani Copper Mines Plc operations.
The Responsibilities of this Role Will Include but are Not Limited to the Following
Ensure that all activities are carried out safely, efficiently and in accordance with the Mining regulations and company safe mining practices as well as consistent implementation and monitor the application of the Sale-mining tools
To provide technical and analytical subject matter expertise and leadership in hydrogeological functions and processes across all Mopani mine sites thereby enabling proper planning, geotechnical assessments organizing and implementation of al underground and surface water management programs and provision of accurate hydrogeological information
Provide Hydrogeological services which will include assessment of dewatered resources supervise mine dewatering drilling programmes, designing and modifying mine dewatering plans, carry out water flow measurements from boreholes, channels, raises drains to enforce Quality Assurance Compliance procedures, monitor mine water table draw down rates for impact on mining operations and reconcile against the geological models and formulation of emergency water management procedures for all Mopani operations
Ensure establishment and maintenance of hydrogeological processes and procedures and standards in line with legislative requirements for all Mopani operations and to execute water management plans according to operational requirements and as scheduled by Mopani Technical Services team.
Ensures application of appropriate controls to analysis of water management results, dewatering measurements and associated data are accurately compiled into correct formats for hydrogeological models, and securely stored for annual reports and updates as well as historical hydrogeological data reference
Preparation and reporting of the annual water management and control reports as well as ensure accurate and timely provision of hydrogeological information for efficient mire planning, development and production
Capture and store the Quarterly hydrogeological data into a digital database and deliver monthly, weekly or adhoc hydrogeological reports
Scope, manage resource and implement hydrogeological projects and ensure adherence to approved sectional budget through effective cost control practices
Understanding of ground water systems using numeric modeling tools
To Be Considered for this Position, the Candidate Should Meet the Following Minimum Requirements:
BSc Degree in Geology/Hydrogeology
MSc Degree will be an added advantage
At least 10 years' geological experience both in an operational and technical services of which 5 years must be in Hydrogeology
Proficient in Software such Surpac, AutoCAD and Microsoft Office.
Team management skills: High level of business acumen: Strong analytical skills, influencing and communication skills: Planning coordination and controlling skills
Self-motivated; Takes initiate Organized Dependable: Responsible; Resilient in leading change, Demonstrates respect towards others, Integrity, Customer focus
The successful candidate must be result oriented and have the ability to work with own initiative, ability to understand scope of work, paying particular attention to Company policies and Corporate objectives
Mopani is committed to establishing a winning team and a copper and cobalt business it can be proud of. The Company operates an employment policy of meritocracy – aiming to employ the right people with the right skill, irrespective of race, gender or creed.
Interested, suitably qualified and experienced applicants should submit an application in either soft or hard copy not later than 30 July 2021 with contact phone numbers, detailed curriculum vitae which should be three pages or less and three contactable referees and copies of other credentials to the postal address below
Human Resources Superintendent – Manpower
Mopani Copper Mines Plc
P O Box 22000
Kitwe
Email: [email protected]
Full confidentiality guaranteed. Please note that only short listed applicants will be responded to.
Find Zambia Jobs – The best job board for Jobs in Zambia