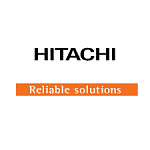 Website Hitachi Construction Machinery Zambia Co. Ltd.
JOB INTENT: The High Voltage Electrician, is responsible for the safe, inspection, fault finding, servicing and planned component change out on the High Voltage equipment and systems on the electrical mining fleet, namely Hitachi EH3500 AC-2 and AC-3 trucks on the Kansanshi mine site.
REPORTS TO: SITE MANAGER
BRANCH: SOLWEZI
Key Responsibilities
Ensure safety standards are adhered to
Provide technical support, information and coaching to national work force in regards to the diagnosis of complex problems across the Hitachi fleet.
To comply with maintenance plans for all scheduled & unscheduled repairs at the workshop area.
To report on failures and create FIR reports for the product support team on any failed components, circuits or systems.
To be focused on MTTR, mean time to repair & MTBF, mean time between
failure and advise on reliability centered maintenance strategy.
To promote the culture of safety, quality & efficiency.
Responsible for Zambian and FQM statutory electrical inspections.
Comply with all incident reporting and hazard identification policies.
Participate and actively aid all continuous improvement and machine reliability initiatives.
Act as final QA/QC on all electrical activities, closing off site work orders to ensure adherence to site maintenance schedules.
Provide necessary support to shovel & field teams when required.
Coach others to strengthen specific knowledge or skills needed to accomplish a task or solve a problem.
Promote organizational culture exhibiting the core values of as espoused in
Kenkijin Spirit:
Maintain/enhance customer relations
Minimum Qualifications and Experience
Must have a full Grade 12 certificate
Must have a Degree in Electrical/Electromechanical/Mechatronics Engineering or equivalent
Must have a minimum of 5 years' experience in Mobile Heavy Equipment or similar field
Member of Engineering Institution of Zambia (EIZ)
Competences
Good Analytical Skills
Good communication skills
Good customer Relations
Exposure to Hitachi A/C drive system is essential.
Advanced Technical knowledge of Mobile Plant Equipment
Hands-on Technical background
If you meet the above requirements, please send your detailed C.V, certified copies of certificates and a cover letter to:
The Human Resource Manager,
Hitachi Construction Machinery Zambia, Co;
Ltd. KK International Airport road plot 2350/M
P.O. Box 30182, Lusaka.
Or email in a single document to; [email protected]
The closing date for applicants is Wednesday, 1 March, 2022.
NOTE: All applicants are thanked for their interest, and only shortlisted candidates will be contacted.