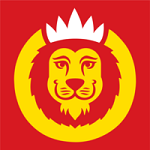 Hungry Lion
Job Title: Human Resources Officer
ROLE OVERVIEW
To provide an adequate and professional recruitment & HR service to the business and to ensure adherence to all related policies, procedures and labour legislation. Areas of focus include, but are not limited to recruitment, on-boarding and talent and performance management. Key stakeholders include leadership and management across the organisation as well as various external service providers and vendors.
DUTIES/RESPONSIBILITIES
Recruitment and On-boarding:
Full-cycle HQ recruiting and positive candidate on-boarding and hiring manager experience.
Proactively and creatively build candidate pipelines of talent for departments to tight deadlines.
Actively contribute to and drive employer branding initiatives to position Hungry Lion as an employer of choice.
Vendor & Contract Management:
Risk Management and Consulting:
Identify, correct, mitigate and prevent risks to the organisation.
Build line manager capability and provide guidance on HR policies and procedures.
Drive succession planning, change management and leave calendars.
Relationship Building:
Develop positive, professional working relationships with internal and external stakeholders, and support and coach junior HR employees.
Reporting, Analysing, Administration and Support:
Draw weekly Sage reports for analysis and identify trends using data and action accordingly using HRIS for data integrity.
Maintain HO recruitment and on-boarding trackers to admin standards.
Organise and maintain records, documents and paperwork to ensure compliance and confidentiality.
REQUIREMENTS
Essential:
Relevant qualification or a minimum 4 years' experience as an HR Generalist and experience in specialist/ scarce skills and multisite recruitment.
Member of the Zambia Institute of Human Resources Management.
Desirable:
Working experience of G-Suite.
QSR or retail branch network experience.
COMPETENCIES
Strong professional business and interpersonal communication, conflict resolution and management skills.
High degree of confidentiality and integrity.
Self-starter and results oriented, highly organised and attention to detail.
Ability to exercise sound judgment and independently determine and take appropriate action where necessary.
Ability to handle situations professionally with sensitivity, diplomacy and tact.
Sound knowledge of labour legislation.
Initiative for collection and information review to stakeholders to ensure company objectives are met.