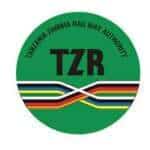 Tanzania Zambia Railway Authority (TAZARA)
The Tanzania Zambia Railway Authority (TAZARA) is a Statutory Institution owned by the two Governments of the United Republic of Tanzania and the Republic of Zambia on a 50/50 share holding basis, with its registered head Office being in Dar es Salaam, Tanzania. The Authority has two Regional Administrative Centres, one in Mpika, Zambia and the other in Dar es Salaam, Tanzania Applications are invited from suitably qualified Tanzanians to fill the vacant positions as follows:
Job Title: Human Resources Officer
Salary Scale: TSG 10
Reporting to: Senior Human Resources Officer
Location: Mpika
JOB PURPOSE 
The Human Resources Officer coordinates administrative functions, participates in recruitments and separations, pensions and benefits, staff welfare and all matters relating to human resources
KEY RESPONSIBILITIES:
Analyses statistics on the labour movement in order to identify trends, problem areas and compiles reports for decision makers;
Scrutinizes reguests for acting, promotions, transfers, recruitment and separations to ensure policy and procedures are adhered to;
Reviews and follows up staff development plans, Prepares separation benefits; Resolves matters pertaining to disciplinary cases;
Interprets and ensures compliance with the Labour Laws, and Prepares monthly reports highlighting employment statistics
QUALIFICATION AND EXPERIENCE
Grade Twelve (12) Certificate
Degree or Diploma in Human Resources Management/Public Administration or any Social Science
Member of the Zambia Institute of Human Resources Management
Three (3)years experience at officer level
Not more than 45 years old
MODE OF APPLICATION 
Only candidates who meet the specified requirement need to apply to the address indicated below, enclosing their detailed curriculum vitae, certified copies of educational certificates, names and address of three traceable reference.
Closing Date: The closing date for applications is Friday, 25 March, 2022.
The Head Human Resource,
Tanzania Zambia Railway Authority,
Zambia Cost and Profit Centre,
P.O, Box T01,
Mpika, Zambia