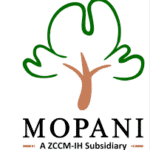 Mopani Copper Mines Plc
Career Opportunity in the Human Resources Department
Mopani Copper Mines Plc has operations in Mufulira and Kitwe on the Copperbelt Province in Zambia the Company's success has been as a result of its focused approach to improvement and the mutually beneficial relationship enjoyed with its stakeholders-an important sector of which is its employees
The Company seeks the services of a Human Resources Officer – Systems (x1).
The successful candidate will be required to administer all Human Resources Information System (HR) in line with the company's business objective in order to improve accuracy and efficiency. While working within the framework of Mopani Copper Mines Plc operations.
The Responsibilities of this Role Will Include but are Not Limited to the Following:
Management of the Human Resources Systems by updating the HR systems in order to ensure data integrity and security of information
Automation of HR forms and processes through writing of web-based workflows, development and maintenance of the core HR it systems.
Conduct trouble shooting and perform tests on all the systems in order to ensure resolution of HRIS related problems/issues.
Accountable for the access control to HR systems
Recommend integration of HR systems to other systems where necessary.
Perform Backend Maintenance troubleshooting of technical IT related issues of HR systems
Preparation and analysis of HR data in in order to write PBI reports/dashboards that support the reporting requirements of HR department
Provide technical support and coordinate and/or conduct formal and informal training regarding the HRIS in order to ensure that users derive maximum benefits from the System.
Formulate end user manuals for new workflows developed and provide end user support on all HR systems
Resolve and close all HR systems issues raised by end-users through service desk
Provide support in the production of daily, weekly and monthly MCM and Contractor system generated labour reports for informed decision making
Identify and implement business process improvements within the HR department
Identify, document, and implement Human Resources procedures/BOP and guidelines in order to have an up to date record of all HRIS procedures Best Operating Practices
Adhere to safety standards in relation to the job, as required by the regulations and mine authorities
To Be Considered for this Position, the Candidate Should Meet the Following Minimum Requirements:
Bachelor's degree in Computer Sciences or equivalent.
Must have at least 2 years of experience in both systems development and end-user support in a demanding environment
Working with databases and troubleshooting
Fair understanding of the HR function and operation
Must have working knowledge of Microsoft SQL Server and able to write SQL queries (T-SQL Preferably) using SSMS
Demonstrable proficiency in the use of Active Server Pages (ASP.Net) Framework with Microsoft Visual Studio
The successful candidate must be result oriented and have the ability to work with own initiative, ability to understand scope of work, paying particular attention to Company policies and Corporate objectives
Mopani is committed to establishing a winning team and a copper and cobalt business it can be proud of. The Company operates an employment policy of meritocracy-aiming to employ the right people with the right skill, irrespective of race, gender or creed
Interested, suitably qualified and experienced applicants should submit an application in either soft or hard copy, not later than 30 July 2021 with contact phone numbers, detailed curriculum vitae which should be three pages or less and three contactable referees and copies of other credentials to the postal address below
Human Resources Superintendent-Manpower
Mopani Copper Mines Plc
P O Box 22000
Kitwe
Email: [email protected]
Full confidentiality guaranteed. Please note that only shortlisted applicants will be responded to.
Find Zambia Jobs – The best job board for Jobs in Zambia