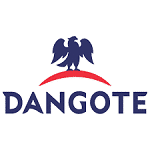 Dangote Industries Limited
Description
Support full cycle recruitment process in compliance with established procedures and regulations including but not limited to shortlisting and pre-screening candidates as well as reference checks, and negotiating offers of employment to ensure timely engagement of staff;
Support logistical arrangements for events, renting of premises, arrangement of accommodation, transportation, coordination with participants and invited experts;
Preparing job descriptions, Manpower budgets, organisation charts, manpower requisitions and managing the entire recruitment process;
Ensuring that all DCZL Manpower/Labour Requisitions are correctly signed and prior approval is sought before starting the recruitment process;
Responsible for generation of manpower reports, employee attendance, compensation and benefits and management of payroll inputs;
Work hand in hand with the payroll officer in compensation and benefits to ensure salaries and other benefits are paid in time every month;
Preparation and maintenance of staff onboarding process and probation reports to management for review and further consideration;
Maintain the administration of leave management by ensuring that leave is well tracked, and records are securely maintained.
To handle the registration and renewal of employee's membership of their professional associations.
Assist in planning and arranging events, including organizing catering.
Medical insurance administration and registration of new members of staff.
Facilitate pre-employment medical booking in consultation with personnel from first Aid Centre.
Assist the Administration Manager in the day to day duties.
Perform any other duties as may be assigned by the Manager.
Requirements
Degree in Human Resource Management, Business Administration, Public Administration or any Social Science;
Grade Twelve G12) School Certificate
Minimum of five (5) years relevant work experience with at least two(2) years in a Mining/Manufacturing Sector;
Knowledge of employment legislation (Zambian Labour Laws)
Must be a fully paid up member of the Zambian Institute of Human Resources Management (ZIHRM)
Full understanding of HR functions and best practices
Benefits
The company provides Life Assurance cover to its employees;
Full Health Insurance Medical cover for its employees and Dependents;
Professional Bodies membership fees coverage;
Quarterly payment of Production Bonuses when targets are met